Bioventix revenue rises in tougher first half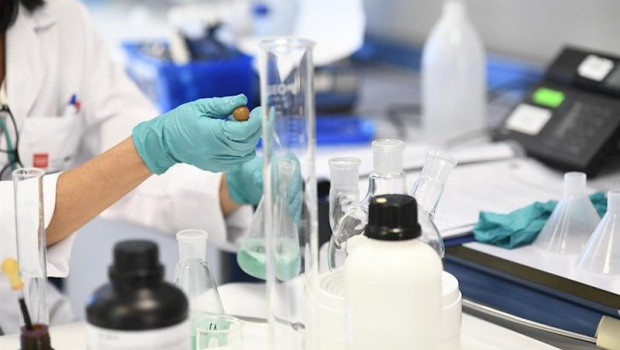 Diagnostic antibody developer Bioventix reported a 1.3% improvement in revenue in its first half on Monday, to £5.2m.
The AIM-traded firm said its profit before tax fell 9% in the six months ended 31 December, to £3.7m, while its closing cash balances improved by £0.3m to £5.8m.
Its board declared a 20% rise in the first interim dividend for the year, to 43p per share, compared to its 36p distribution per share a year ago.
"The continuing global pandemic has, without doubt, affected the activity within diagnostic pathways in hospitals and clinics around the world to which our business is intrinsically linked," said chief executive officer Peter Harrison.
"Not only have medical care resources been diverted to cope with Covid-19 patients but, even where capacity remains, there is ongoing evidence that patients are choosing not to present to healthcare professionals or not to enter diagnostic pathways."
As a result, Harrison said the company was "relatively pleased" to announce its unaudited interim results for the six-month period, in which its revenues were maintained "at a similar level" to those for the same period of the previous year.
He added that most of the reduction in the company's half-year profit was created by exchange rate-related charges of £0.27m.
"As reported previously, vitamin D antibody sales were not expected to match the growth rates seen in recent financial years and a plateau in the downstream global vitamin D assay market had been anticipated," Harrison said.
"The very modest growth seen was perhaps better than could have been anticipated.
"Our antibodies for thyroid disease diagnostics and others for fertility diagnostics form part of routine diagnostics for chronic conditions which are often not life-threatening.
"We believe that such diagnostic tests have experienced lower volumes in pandemic affected areas and this has had a small impact on our own revenues."
Sales relating to troponin antibodies grew "significantly" again during the period, Harrison noted, adding that the continued roll-out of high sensitivity troponin tests provided further encouragement for future sales in that area.
He said the company's research activities continued in line with its plans, adding that the board was "particularly pleased" with the development of its pollution exposure assay.
"We hope to have a prototype urine lateral flow test featuring in a field trial at a UK industrial site later in 2021.
"The intention is to measure and upload the lateral flow test results directly to health and safety operatives at the site through a phone-app camera reader system.
"Regarding the use of sheep monoclonal antibodies (SMAs) to mitigate against the effect of biotin vitamin supplements on certain blood tests, we sent samples of 'blocker' antibodies to customers late in 2020."
Bioventix had received early positive feedback on the performance of the blockers from some customers, Harrison said, adding that during 2021 it would continue to receive feedback and consider the possible commercial development of the blockers further, where bulk manufacture at low costs would be important.
"In December, we sent samples of tetrahydrocannabinol (THC) - the active ingredient in cannabis - antibodies to a few selected customers who are interested in improving their THC lateral flow assays for saliva.
"The early feedback from these customers has been encouraging and we expect to gather more feedback during the year.
"With the exception of Covid-19, the overall context of the business and the landscape in which we operate has not materially changed since the 2020 annual report and we draw the attention of any new shareholders to this report."
Harrison said Bioventix had continued with the development of its Farnham laboratory, adding that the work on its manufacturing facilities and technology development lab was now complete and fully operational.
The last remaining phase of the development work, costing around £70,000, was due to start imminently.
"Bioventix has demonstrated that it is a resilient business and, notwithstanding our comments regarding the impact of the Covid-19 pandemic, our plan is to continue to follow our established dividend policy.
"We are encouraged by the performance of Bioventix for the current half-year and pleased with the continued success of our vitamin D antibody and core antibody business.
"We remain optimistic about our troponin revenues and the success of these high sensitivity troponin products around the world and we look forward to reporting further progress in the second half of the year."
At 0823 GMT, shares in Bioventix were up 5.34% at 4,398p.