Bigblu reports strong first-half trading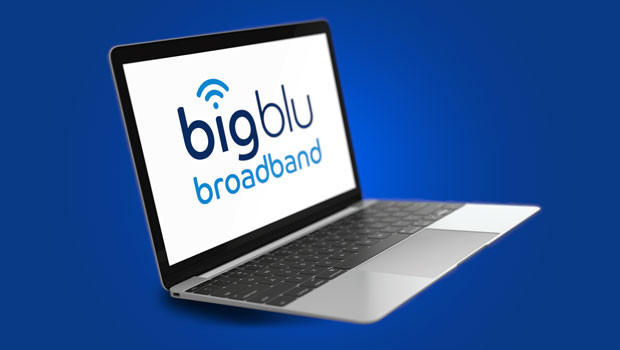 Bigblu Broadband reported strong recent trading in an update on Monday, as its strategic efforts focused on expanding product offerings, implementing new core platform systems, and reducing costs to address market challenges globally.
The AIM-traded firm said the initiatives had positioned it favourably for the second half of the year.
Financially, the company reported total revenue for the period of £14.9m - remaining consistent with the same period last year.
However, on a constant currency basis, like-for-like revenue experienced a 3.1% growth.
Adjusted EBITDA increased 3.2% to £2.1m, while Bigblu Broadband achieved an adjusted free cash inflow of £0.1m.
The company's net debt as at 31 May totalled £0.3m - a significant reduction from the net cash position of £4.5m in the first half of 2022.
It put the change down to payments made for the acquisition of the satellite operations of Harbour at £2.7m in February, as well as deferred and earn-out consideration payments on the acquisition of Clear of £0.4m, along with planned redundancy payments in Norway and Central.
"The overall performance of the group is in line with the board's expectations," said chief executive officer Andrew Walwyn.
"We remain focussed on realising value for shareholders.
"Whilst doing so, we are extending our product offerings with our partners in each region, thereby substantially increasing our addressable markets, at the same time implementing new systems in each territory and cutting central headcount [and] other costs by £0.9m."
Walwyn noted that the firm had reorganised its Norwegian business, while its Australian business had completed another important bolt-on acquisition.
"We continue to develop products and solutions with our network partners that will enable customers to operate as effectively as possible, particularly at a time where increasing numbers of customers are likely to be working from home, whether full time or part time.
"The board remains focused on maximising value and returns for shareholders.
"The combination of favourable market dynamics and opportunities available to our business units provides a strong backdrop for delivering enhanced shareholder value."
At 1332 BST, shares in Bigblu Broadband were down 7.92% at 44.2p.
Reporting by Josh White for Sharecast.com.