Bezant agrees purchase of Hope project, raises £0.35m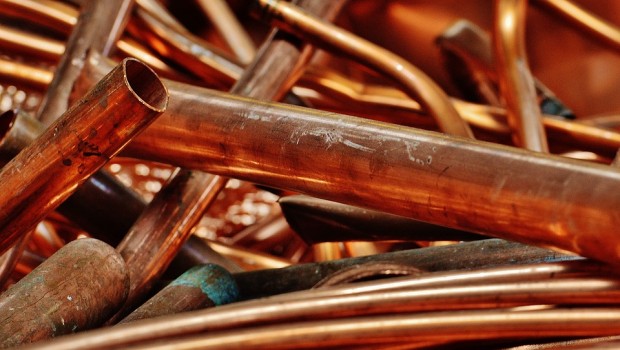 Copper-gold exploration and development company Bezant Resources announced the conditional acquisition of Virgo Resources and its interests in the Hope Copper-Gold Project in Namibia on Friday, as well as a £0.35m fundraising.
The AIM-traded firm said it entered into an exclusive and legally binding heads of agreement on 18 June, to acquire 100% of the Australia-incorporated Virgo Resources.
Virgo, through its wholly-owned Australian subsidiary Hepburn Resources, owns 70% of Hope and Gorab Mining, incorporated in Namibia, which owns EPL5796, as well as 80% of Hope Namibia Mineral Exploration, also Incorporated in Namibia, which owns EPL6605.
Hepburn Resources also has the option to acquire an 80% interest in EPL7170, under application.
The share and cash consideration payable by Bezant at completion would be the issue of 422,062,525 new ordinary shares at a deemed price of 0.2p each, £0.135m to be settled by the issue of new Bezant shares based on the share price on the day of settlement, and cash of £85,600.
Bezant said the acquisition was subject to various conditions precedent, including a 30-day due diligence period, and Bezant and Virgo obtaining all necessary regulatory approvals or waivers and shareholder approvals under the AIM rules.
Bezant said the Hope Copper-Gold Project is in the Matchless Copper Belt in Namibia, and has a 10.2 million tonne JORC category grade of about 1.9% copper and 0.3 grams of of gold per tonne, with approximately 30% of the resource tonnage classified in the 'indicated' mineral resource category, with the balance in the 'inferred' category.
It described Namibia as a "safe country", with good copper and zinc potential.
The area under license is 92,310 hectares, with an application pending for a further 30,960 hectares being contiguous with EPL5796 and EPL6605.
At the same time, Bezant said it had raised £0.35m before expenses, comprising a conditional placing of 406,250,000 new shares for £0.325m at a price of 0.08p each, and a subscription by its executive chairman Colin Bird, who had invested £25,000 to subscribe for 31,250,000 new shares at the placing price.
The board said the net proceeds would be used in relation to progressing its evaluation of the Kalengwa project in Zambia, and geophysics and geochemistry in relation to the Hope Copper-Gold project, as well as vendor consideration for the acquisition, and for general working capital purposes.
"This acquisition represents a major additional contribution to Bezant's copper gold portfolio," said Colin Bird.
"There exists considerable potential for discovering more copper and gold within the sizable licence area and we look forward to advancing this exciting project in the short term."
At 1232 BST, shares in Bezant Resources were down 6.25% at 0.11p.