Autins warns on earnings as margin recovery stalls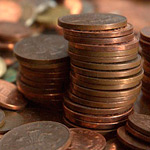 Insulation solutions group Autins told investors on Thursday that it had continued to witness positive momentum in the first half of its trading year despite "challenging trading conditions", but pushed back on expectations for a recovery in margins, sending its shares sharply lower.
Autins was hit by a combination of factors throughout the six months ending on 31 March, including OEM factory shutdowns due to Brexit, uncertainty over the future of diesel engine vehicles and a sharp decline in global demand, especially in China.
Despite that backdrop, the AIM-listed group assured shareholders that positive momentum had been seen across its businesses and while further recovery was required to return to the levels seen in the comparable year ago period, trading over the half still showed a marked improvement on the tail end of the previous financial year.
Autins saw revenues slip 13.8% on a year ago to reach £13.66m, in line with management's expectations, while the group's gross margin was down slightly at 26.5% from 26.9% but saw a significant improvement on the 22.2% recorded in the second half of 2018.
But the company now expected margins to increase "at a slower pace" in the second half than initially anticipated as a result of the challenging market conditions, which will impact its profitability for the full year.
As a result, Autins warned that "although full-year revenues are expected to be broadly in line with market expectations, the board anticipates that the group's EBITDA, as a result of the delay in margin recovery, will be close to break-even for the full year."
Autins also said it would remain focused on cost mitigation measures and expects to see a continued improvement in margin progression, supported by a broader customer base and further diversification of revenues.
As of 0820 BST, Autins shares had tumbled 32.49% to 24.64p.