Attraqt flags 2021 growth in line with expectations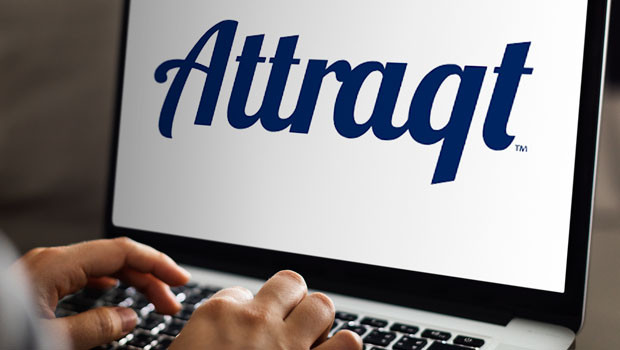 E-commerce product discovery technology company Attraqt Group said in an update on Thursday that its financial performance for 2021 was expected to show growth in line with expectations.
The AIM-traded firm said its focus on execution, client retention and multi-year contract renewals delivered positive results, as it signed a further 35 multi-year contract renewals in the year ended 31 December, on top of 38 secured in 2020.
It said that the 2021 figure included 10 out of its top 20 customers, leaving 85% of those top customers now signed up to multi-year contracts.
The board said the commitments highlighted the "strong relationships" the company had with its customer base.
With its focus on customer success, operational excellence and product innovation, Attraqt said its net revenue retention for the period was expected to grow from the 103% last reported.
The group said it also won a number of new "key" accounts during the year, driven by a more competitive product offering with its artificial intelligence (AI) search and personalisation capabilities.
Those included new contracts signed with the European divisions of "one of the world's leading" sports and lifestyle brands, as well as an "international beauty product leader" in the fourth quarter.
Attraqt said the two retailers had combined global e-commerce revenues of more than $4bn a year, and said on top of that, there were 11 AI search upsells in the year, up from five in 2020.
Looking at the technology, Attraqt said its systems recorded 100% availability through the peak trading periods of Black Friday and Christmas.
It said its records showed that consumers continued to shop online in 2021, despite bricks and mortar shops being open, with the same number of ecommerce requests served by Attraqt over the five day 'peak' period as in 2020, at 2.9 billion.
As the pandemic continued to generate uncertainty into 2022, customer decision making remained impacted, but the board said it ultimately believed that would revert, while the increased adoption of online shopping appeared to be sticking.
With a "compelling product" and "increasing" lead flow momentum, alongside "promising opportunities" from its partner programme, the directors said they had the confidence to allocate a greater proportion of the available spend to go-to-market initiatives in 2022.
"Over the period we have seen the business build momentum driven by our focus on innovation, customer return on investment, and building on relationships with existing and new enterprise customers," said chief executive officer Mark Adams.
"The fact that the majority of our top 20 customers are now signed up to multi-year contracts demonstrates that our product is living up to our customers' high standards and underpins our confidence that there are significant opportunities for growth."
Looking ahead, Adams said that in addition to "harnessing the power" of its established AI-driven personalised search and merchandising solutions for enterprise accounts, Attraqt would also focus on developing the mid-market segment alongside the integration of its product into partner platforms.
"It is clear that our market opportunity is growing and significant, the quality of our contracts improving and with online sales continuing to be crucial to retailers, we remain focused on seeking to become the growth engine of choice for retailers and brands."
Attraqt said it would announce its annual results in late March.
At 1004 GMT, shares in Attraqt Group were up 1.64% at 31p.