Atlantic Lithium upbeat on latest results from Ewoyaa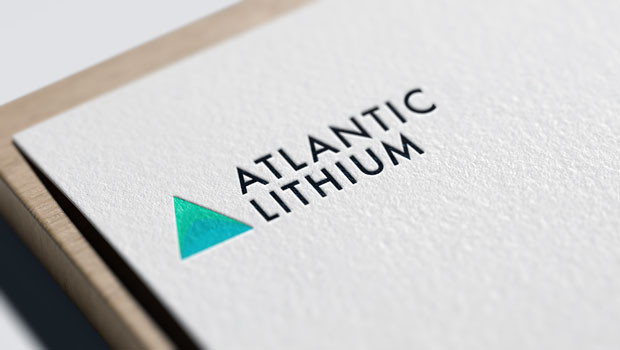 Africa-focussed explorer and developer Atlantic Lithium announced assay results from the resource and exploration drilling now completed at the Ewoyaa Lithium Project in Ghana on Tuesday.
The AIM-traded firm reported assay results for a further 10,679 metres of exploration and infill diamond drilling and reverse circulation drilling completed at the Ewoyaa Main, Ewoyaa North-East, Kaampakrom and Grasscutter West deposits.
It said the newly-reported results fell both within and outside the currently-defined 30.1 million tonne, 1.26% lithium oxide Ewoyaa JORC-compliant mineral resource estimate, extending mineralisation at the Ewoyaa North-East and Ewoyaa Main deposits, defining new mineralisation from surface at the Kaampakrom North deposit, and providing further confidence in resource conversion at the Kaampakrom West deposit.
Multiple high-grade exploration drill intersections outside of the current mineral resource estimate were reported at the Ewoyaa North-East, Kaampakrom West and Ewoyaa Main deposits, including highlights of 35 metres at 1.48% lithium oxide from 111 metres at hole GRC0785, 27 metres at 1.71% lithium oxide from 155 metres in hole GRC0760, and 46 metres at 0.96% lithium oxide from 51 metres on hole GRC0769.
It also reported 20 metres at 1.85% lithium oxide from 72 metres at hole GRC0775, 24 metres at 1.43% lithium oxide from 108 metres on hole GRC0777, 26 metres at 1.26% lithium oxide from 163 metres in hole GRC0763, and 17 metres at 1.69% lithium oxide from 114 metres from hole GRC0759A.
Hole GRC0777 contained 14 metres at 1.89% lithium oxide from 140 metres, hole GRC0775 had 13 metres at 1.91% lithium oxide from 117 metres, and hole GRC0800 reported 23 metres at 1.01% lithium oxide from 263 metres.
Finally, Atlantic Lithium reported 18 metres at 1.24% lithium oxide from 148 metres in hole GRC0759A, 14 metres at 1.43% lithium oxide from 137 metres on hole GRC0779, and 10 metres at 1.96% lithium oxide from 190 metres in hole GRC0776.
Broad and high-grade infill drill intersections within the current mineral resource estimate were reported at the Ewoyaa Main and Ewoyaa North-East deposits, including highlights from hole GDD0090 of 63.6 metres at 1.86% lithium oxide from 14.3 metres, as well as 68 metres at 1.37% lithium oxide from 15 metres in hole GDD0089, 60 metres at 1.36% lithium oxide from 29 metres in hole GRC0756, 24.4 metres at 1.72% lithium oxide from 38.6 metres in hole GDD0098, 17.9 metres at 1.37% lithium oxide from 79.5 metres in hole GDD0090, and 21 metres at 0.96% lithium oxide from 46 metres in hole GDD0094.
The highest grade, of 6.78% lithium oxide, was confirmed in the previously-reported hole GDD0071 from 31 to 32 metres on 20 October, with additional high grades of 5.14% lithium oxide in hole GDD0090 from 30 to 31 metres, and 4.78% lithium oxide from 31 to 31.8 metres.
Around 37,000 metres of results from the 47,000-metre drilling programme had been reported to date.
The board said the recently-announced pre-feasibility study delivered "exceptional" financial outcomes for a two million tonnes-per-annum operation, producing an average of 255,000 tonnes per annum of 6% lithium oxide spodumene concentrate (SC6) over a 12.5-year operation.
Life-of-mine revenues were set to exceed $4.84bn, with a post-tax 8%-discounted net present value of $1.33bn, and an internal rate of return of 224% over 12.5 years.
The capital cost was set at $125m, with an "industry-leading" payback period of less than five months, while C1 cash operating costs were pencilled in at $278 per tonne of 6% lithium spodumene concentrate free-on-board at the Ghana Port after by-product credits.
Average life-of-mine EBITDA was set to be $248m per annum, while the maiden ore reserve was 18.9 million tonnes at 1.24% lithium oxide, with average annualised pricing of $1,359 per dry metric tonne of SC6 used.
"Drilling continues to deliver high-grade drill intersections both within and outside the current mineral resource estimate," said interim chief executive officer Lennard Kolff.
"We have reported approximately 37,000 of the 47,000-metre programme to date, with 10,000 metres of assays pending and a resource upgrade expected in early 2023."
Kolff said the increased resource estimate would inform a definitive feasibility study, targeted for completion in mid-2023.
"With the pre-feasibility study now delivered, the mining licence application submitted, ongoing positive drilling results and with the support of our funding agreement with Piedmont Lithium, we feel the company is ideally positioned to benefit from the unprecedented levels of lithium demand that are expected over the coming years."
At 1618 GMT, shares in Atlantic Lithium were up 5.71% at 42.6p.
Reporting by Josh White for Sharecast.com.