Atlantic Lithium upbeat on Ewoyaa pre-feasibility study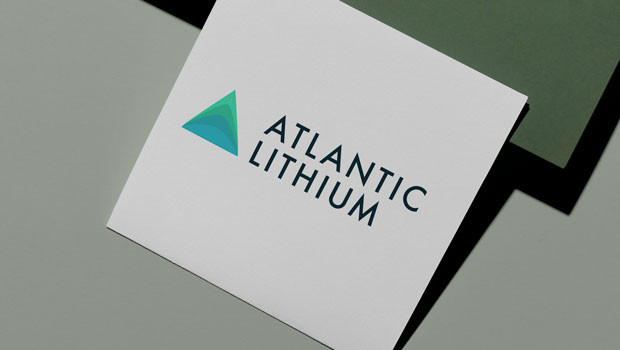 Africa-focussed lithium explorer and developer Atlantic Lithium announced the completion of the pre-feasibility study on the Ewoyaa Lithium Project in Ghana on Thursday, which it said demonstrated the "significant profitability" potential of the "stand-out" project.
The AIM-traded firm managed the study directly, engaging "experienced" consultants, incorporating the increased JORC resource of 30.1 million tonnes at 1.26% lithium oxide announced on 24 March.
It revealed a post-tax 8%-discounted net present value (NPV8) of $1.33bn, with free cash flow of $2bn from life-of-mine revenues of $4.84bn.
Internal rate of return would be 224% and payback would be less than five months, with average life-of-mine EBITDA of $248m per annum.
The maiden ore reserve was declared at 18.9 million tonnes at 1.24% lithium oxide, which the board said demonstrated "sound" resource-to-reserve conversion.
It reported a 12.5-year mine life, and a two million tonnes-per-annum conventional dense media separation processing facility with average 255,000 tonnes per annum 6% lithium spodumene concentrate SC6 production.
C1 cash operating costs were set at $278 per tonne of SC6 free-on-board at the Ghana Port, after by-product credits.
In addition to SC6 production, the study incorporated two additional revenue streams from by-products, being a saleable direct shipping ore fines product, and a saleable feldspar by-product.
The capital cost estimate was set at $125m, including an integrated three-stage crushing facility ahead of the dense media separation processing facility; a "major design change" to the scoping study concept of contract crushing, reducing plant operational expenditure, improving operational control and reducing lithium losses.
"Capital expenditure has increased from $70m to $125m in the pre-feasibility study, primarily due to bringing the crushing circuit in-house as opposed to contract crushing," said interim chief executive officer Lennard Kolff.
"Additionally, the increased resource footprint resulted in increased costs, including the extended high-voltage power line realignment and inflationary cost pressures in line with the current market.
"The financial model, however, shows that the project is currently not sensitive to inflationary and capital cost increases."
Kolff said that against the backdrop of "buoyant" global lithium demand, driven particularly by electric vehicle demand, Atlantic Lithium believed Ewoyaa would play a "significant role" in sustainable lithium production.
He added that the study moved the project "another step closer" to becoming Ghana's first lithium-producing mine.
"Supported by our funding agreement with Piedmont Lithium, we are excited to continue advancing the Ewoyaa Lithium Project through the next stages of studies and permitting towards production.
"The resource infill and extensional drilling programme underway is nearing completion and we look forward to sharing updates on this and further project developments shortly."
At 1205 BST, shares in Atlantic Lithium were up 7.37% at 45.52p.
Reporting by Josh White at Sharecast.com.