Atlantic Lithium reports positive infill drilling results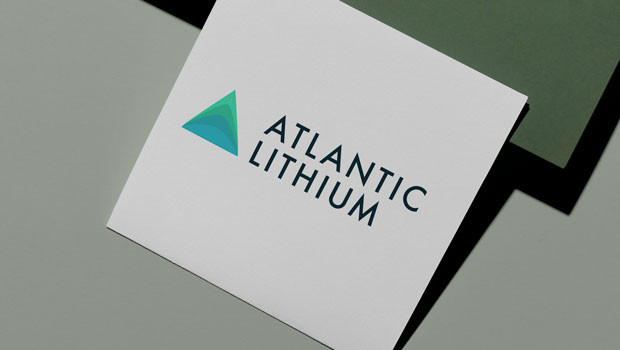 Africa-focussed exploration and development company Atlantic Lithium announced further high-grade infill drilling results at the Ewoyaa Lithium Project in Ghana on Tuesday.
The AIM-traded firm had recently announced an updated scoping study and increased JORC resource of 21.3 million tonnes at 1.31% lithium oxide, resulting in a "significant improvement" in project economics and life-of-mine.
It reported new high-grade infill and extensional resource drilling assay results for diamond core and reverse circulation holes on Tuesday, including highlights at a 0.4% lithium oxide cut-off and a maximum four metres of internal dilution.
Those highlights included 65 metres at 1.66% lithium oxide from 159 metres in hole GRC0570, 23 metres at 1.64% lithium oxide from 87 metres on hole GRC0546, and 35 metres at 0.96% lithium oxide from 32 metres at hole GRC0560.
In hole GDD0059, it highlighted 21.1 metres at 1.53% lithium oxide from 92.5 metres, on hole GRC0539 it reported 20 metres at 1.6% lithium oxide from 48 metres, and at hole GRC0502 it found 24 metres at 1.29% lithium oxide from 98 metres.
The company also highlighted 27.8 metres at 1.11% lithium oxide from 44.2 metres in hole GDD0061, 22 metres at 1.4% lithium oxide from 45 metres on hole GRC0531, 21 metres at 1.21% lithium oxide from 52 metres at hole GRC0538.
At hole GRC0568 it recorded 12 metres at 1.84% lithium oxide from 104 metres, on hole GDD0056 it highlighted 14.4 metres at 1.17% lithium oxide from 24 metres, in hole GRC0566 it reported 11 metres at 1.5% lithium oxide from 117 metres, and at GRC0532 it posted nine metres at 1.8% lithium oxide from 96 metres.
Atlantic Lithium said the further infill drilling results were continuing to confirm grade and continuity across the Ewoyaa deposit, adding that the second-highest metal content drill intersection to-date had been returned with the hole open in mineralisation, being 65 metres at 1.66% lithium oxide from 159 metres in GRC0570.
A total of 10,688 metres of infill drilling assay results were reported in 90 holes, with an additional 11,800 metres of infill and extensional drilling assay results pending since the completion of drilling activities, for further resource upgrades.
The first results had been received for the newly-drilled Kaampakrom West target, confirming "good" grades and widths outside of the current resource footprint, with further results pending.
Additional results received over the Ewoyaa Sill target also continued to confirm good grades and widths outside of the current resource footprint, with further results pending.
The company said the recently-announced scoping study update delivered "exceptional" financial outcomes for a two million tonnes per annum operation, producing an average of around 300,000 tonnes of 6% lithium oxide spodumene concentrate per year over an 11.4-year operation.
Life-of-mine revenues would exceed $3.43bn, with a post-tax 8% discounted net present value (NPV8) of $789m, and an internal rate of return of 194% over 11.4 years.
Capital costs were pencilled in at $70m, with an "industry-leading" payback period of less than one year, while C1 cash operating costs were set to be $249 per tonne of 6% lithium spodumene concentrate free on board at the Ghana port, after by-product credits.
The pre-tax NPV8 would be $1.23bn, with EBITDA of $2.02bn for the life-of-mine, and average EBITDA of $178m per annum.
Atlantic said there was "significant" potential for resource upgrades to extend the planned life-of-mine project metrics "substantially", with a life-of-mine beyond 12 years.
Exploration auger drilling had restarted on site, with six power auger rigs active, and regional airborne geophysical and soil sampling surveys planned over the newly-granted Cape Coast licence.
Exploration and resource expansion drilling was also planned to restart in February.
"Our resources continue to grow, and the upside of the project is clear," said chief executive officer Vincent Mascolo.
"As such, we believe that the project metrics will improve beyond the current defined life-of-mine."
Mascolo said the company estimated that every additional year of production would add up to $60m in post-tax net present value per annum.
"These fundamentals continue to demonstrate Ewoyaa as an industry-leading asset and, with the company being ideally poised to benefit from the growing lithium market, we look forward to progressing the project towards production and establishing Atlantic Lithium as new player in the lithium supply chain."
At 1204 GMT, shares in Atlantic Lithium were up 5.08% at 32.05p.