Atlantic Lithium announces positive results from recent drilling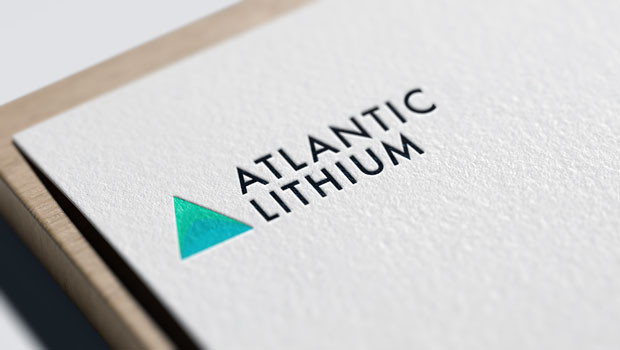 Africa-focussed lithium and explorer and developer Atlantic Lithium announced assay results from the completed resource and exploration drilling programme at the Ewoyaa lithium project in Ghana on Thursday.
The AIM-traded firm said the assay results were reported from 1,879 metres of infill diamond drilling and 3,488 metres of infill and exploration reverse circulation drilling completed at the Ewoyaa Main, Grasscutter East and Anokyi targets - part of the now-completed resource evaluation and exploration programme.
It said the newly-reported drilling results fell both within and outside the currently-defined 30.1 million tonnes at 1.26% lithium oxide mineral resource estimate, providing further confidence in resource conversion and extending mineralisation downdip at the Ewoyaa Main and Grasscutter East deposits.
The company said the planned 37,000m drilling programme was now complete, having been increased by an additional 10,000 metres for a total of 47,000 metres, with about 15,000 metres of assay results reported to date.
Its recently-announced pre-feasibility study delivered "exceptional" financial outcomes for a two million tonnes-per-annum operation, producing an average of 255,000 tonnes per annum of 6% lithium oxide spodumene concentrate over a 12-and-a-half-year operation:
Life-of-mine revenues were set to exceed $4.84bn, with a post-tax 8%-discounted net present value of $1.33bn, and an internal rate of return of 224% over 12.5 years.
The project would have a capital cost of $125m, with an "industry-leading" payback period of less than five months.
C1 cash operating costs were pencilled in at $278 per tonne of 6% lithium spodumene concentrate free-on-board at the Ghana Port, after by-product credits, while the average life-of-mine EBITDA was set to be $248m per annum.
Atlantic said the maiden ore reserve totalled 18.9 million tonnes at 1.24% lithium oxide, with average annualised pricing of $1,359 per dry metric tonne used.
The board said there was "significant potential" for resource upgrades and exploration upside, as the project metrics would "substantially improve" with an increased life-of-mine beyond 12.5 years.
"We are delighted to report the completion of the planned 37,000 metres resource evaluation and exploration drilling programme at Ewoyaa, with approximately 15,000 metres of assays reported to date," said interim chief executive officer Lennard Kolff.
"The programme was increased by an additional 10,000 metres, to a total of 47,000 metres, which included detailed geotechnical, metallurgical, hydrogeological, resource and exploration drilling.
"The latest infill drilling results from within the current Resource at the Ewoyaa Main deposit have returned multiple high-grade pegmatite intervals over 1.5% lithium oxide and over 80 metres long, providing further confidence in resource to reserve conversion and the pre-feasibility design."
Additionally, Kolff noted positive exploration drilling results from outside of the current resource, including 67 metres at 1.51% lithium oxide at the Grasscutter East deposit and 28 metres at 1.27% lithium oxide at the Ewoyaa Main deposit.
"These results reaffirm our belief that the current resource demonstrates significant growth potential, which we hope to unlock.
"We anticipate further news flow regarding the awaited drill results going into the end of the year and are targeting a resource upgrade at the end of 2022 or early 2023, dependent on lab turn-around time.
"The increased resource estimate will inform a definitive feasibility study update, targeted for completion in mid-2023."
At 1523 BST, shares in Atlantic Lithium were up 1.23% at 33.81p.
Reporting by Josh White at Sharecast.com.