Atlantic delivers another batch of results from Ewoyaa drilling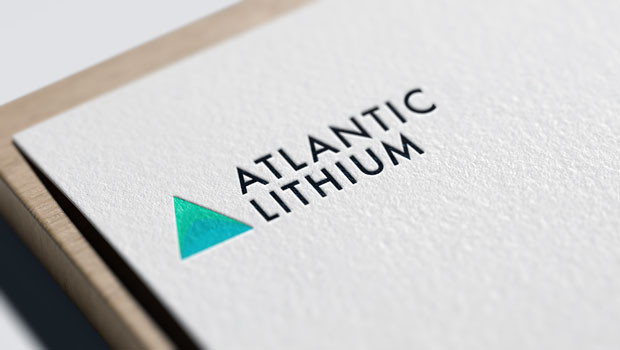 Ghana-focussed explorer and developer Atlantic Lithium announced fresh assay results from the completed resource and exploration drilling programme at the Ewoyaa project on Wednesday.
The AIM-traded firm said assay results had been reported for a further 4,709 metres of exploration and infill reverse circulation drilling at the Grasscutter West, Ewoyaa North and Ewoyaa Main deposits, which was part of the now-complete resource evaluation and exploration drilling programme.
It said the newly-reported results fell both within and outside the currently defined 30.1 million tonnes at 1.26% lithium oxide Ewoyaa mineral resource estimate.
They extended mineralisation at the Grasscutter West and Ewoyaa North deposits, and provided further confidence in resource conversion at the Ewoyaa Main deposit, the board explained.
Approximately 26,000 metres of results from the 47,000 metre drilling programme had now been reported.
"Drilling consistently delivers high-grade drill intersections, both within the infill programme targeting conversion of indicated to measured resources and within the exploration programme targeting resource growth outside the current mineral resource estimate," said interim chief executive officer Lennard Kolff.
He said drilling outside the current resource returned multiple intersections, including highlights of 23 metres at 1.23% lithium oxide and 16 metres at 1.48% at the Grasscutter West deposit.
At the Ewoyaa North deposit, Kolff highlighted 24 metres at 1.54% lithium oxide and 21 metres at 1.41%.
"These results demonstrate the significant growth potential at the Ewoyaa Project, with mineralisation still open along strike and downdip."
The CEO added that the latest results from within the current resource at the Ewoyaa Main deposit returned high-grade pegmatite intervals, including 57 metres at 1.49% lithium oxide and 52 metres at 1.33%, providing further confidence in future resource-to-reserve conversion.
"We anticipate further news flow from a further 21,000 metres of pending drilling results into the end of the year, and are targeting a resource upgrade at the end of 2022 or early 2023, dependent on lab turn-around time.
"The increased resource estimate will inform a definitive feasibility study, targeted for completion in mid-2023.
"With the pre-feasibility study now delivered, the mining licence application submitted, ongoing positive drilling results and with the support of our funding agreement with Piedmont Lithium, we feel the company is ideally positioned to benefit from the unprecedented levels of lithium demand that are expected over the coming years."
At 1250 GMT, shares in Atlantic Lithium were down 3.05% at 47.7p.
Reporting by Josh White for Sharecast.com.