Atalaya earnings improve as copper concentrate sales rise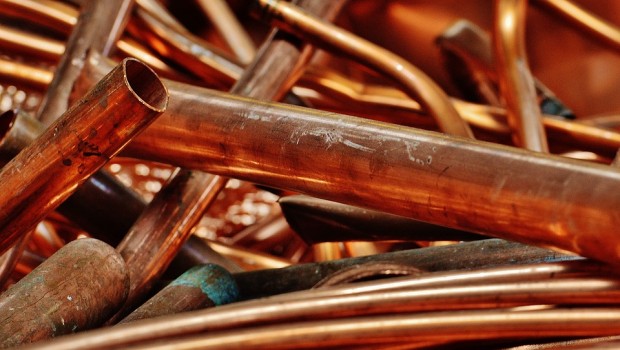 Atalaya Mining reported revenues of €252.8m (£217.92m) in its 2020 results on Thursday, rising from €187.9m a year earlier, as volumes of copper concentrates sold from its expanded plant increased.
The AIM-traded firm said the annualised realised price was slightly lower than the prior year, at $2.72 per pound compared to $2.73 in 2019.
It said the impact of increased volumes in the year ended 31 December was partly offset by lower grades in concentrates, and a stronger dollar-euro exchange rate.
Higher processing rates during the year resulted in higher operating costs of €176.3m, compared to €115.9m.
Cash costs came in at $1.95 per pound of payable copper, up from $1.80 in the prior year, which the board put down to exchange rates, and "challenging recoveries" as a result of lower ore grades, as well as costs associated with the expansion start-up.
All-in sustaining costs rose to $2.21 per pound, from $2.14 a year earlier, which was primarily driven by the increase in cash cost.
The board noted that the 2020 all-in sustaining cost figure excluded the costs associated with the one-off tailings dam expansion project, which amounted to €11m in the year.
EBITDA improved to €67.4m from €61.3m, with 2020 cash flows from operating activities rising to €59.1m from €37.9m, of which €0.9m was from working capital changes.
Cash flow used for investing activities totalled €30.2m, down from €62.4m, with the investments relating to tailings dams, capitalised stripping costs and enhancements to the processing systems.
Inventories of concentrate at year-end on 31 December amounted to €8.6m, compared to €11m at the end of 2019.
The company reported a working capital deficit of €17.9m as at 31 December, compared to a working capital excess of €3.6m a year earlier.
It put the change down to to the Astor deferred consideration, which was classified as a current liability at the end of the year.
Unrestricted cash balances totalled €37.8m at year-end, following a net increase in cash and cash equivalents of €29.7m through the year, compared to a net decrease of €25m in the prior year.
"Atalaya made significant progress in 2020 despite the challenges of the Covid-19 pandemic," said chief executive officer Alberto Lavandeira.
"Ore mined during the year increased significantly, the copper production targets were met and the expanded plant achieved record production levels."
"Looking ahead, Atalaya is looking at new technologies to increase productivity and reduce our carbon footprint and will continue to pursue opportunities to grow the business and develop new resources such as Masa Valverde."
At 0949 GMT, shares in Atalaya Mining were down 6.27% at 306.5p.