Asos interim profits surge amid lockdown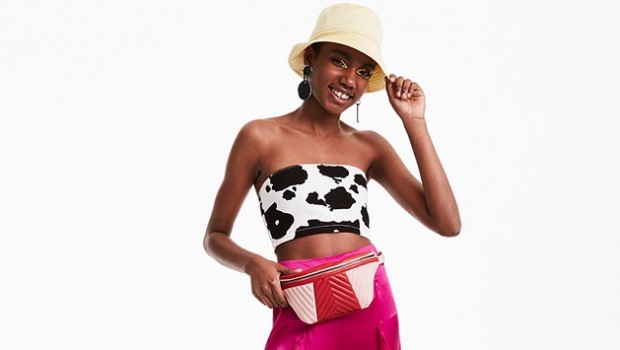 Online fashion retailer Asos posted a jump in interim sales and profit on Thursday as it continues to benefit form the closure of non-essential retailers.
In the six months to 28 February, adjusted pre-tax profit surged 275% to £112.9m on revenues of £1.98bn, up 24% on the same period a year ago.
The company hailed an "exceptional" performance in the UK, where sales rose 39%. The EU saw sales grow 18%, while the US and rest of world each saw growth of 16%.
The retailer's active customer base grew by 1.5m to 24.9m over the six months and Asos said good growth in new customers helped to balance "fewer event-led reasons for existing customers to shop".
Unsurprisingly given lockdowns and a big shift to homeworking, the company's casual and activewear brands continued to do well.
Asos said the integration of Topshop brands was "progressing to plan". Asos bought Topshop and other Arcadia brands such as Topman and Miss Selfridge in February.
Chief executive officer Nick Beighton said: "These record results, which include robust growth in sales, customer numbers and profitability, demonstrate the significant progress we have made against all of our strategic priorities and the strength of our execution capability. The swift integration of the Topshop brands and the impressive early customer engagement is also especially pleasing.
"Looking ahead, while we are mindful of the short-term uncertainty and potential economic consequences of the continuing pandemic, we are confident in the momentum we have built, and excited about delivering on our ambition of being the number one destination for fashion-loving 20-somethings."
At 0840 BST, the shares were down 1.1% at 5,724p.
Richard Hunter, head of markets at Interactive Investor, said: "There may be challenges to come, but for the moment Asos is firing on all cylinders as pandemic lockdowns largely play to its strengths.
"The company has managed to retain its young and trendy following and, following a partial return to the workplace and the renewed ability to socialise, Asos could well benefit from many a refreshed wardrobe."
AJ Bell financial analyst Danni Hewson said it doesn't seem like being unable to go out and socialise has stopped people from wanting new clothes.
She said: "After all taking the bins out or a trip to the supermarket have become the equivalent of going out to a club or pub and people have still wanted new joggers and sweatshirts to hang out at home. Reopening should offer some benefit as people refresh their wardrobes to get out and do stuff again but will also see some demand filter back to shops.
"Though like other trends accelerated by the pandemic, a greater proportion of people buying clothes online is something which looks to be here to stay.
"One helpful trend for the business that may evaporate as we emerge from lockdown is a lower level of returns - an expensive and fiddly part of the operation for Asoso - as people have been reluctant to head to the post office to send back those unwanted jeans."