Arkle Resources discovers new gold-bearing vein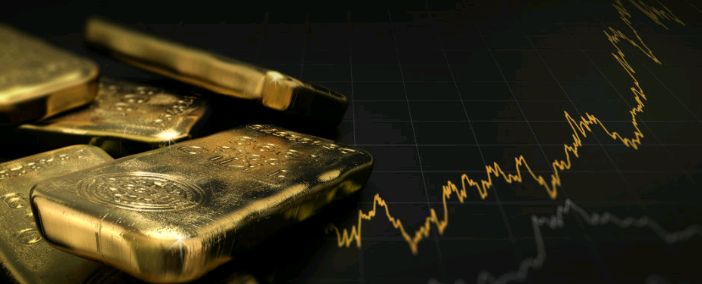 Arkle Resources announced the discovery of a new gold-bearing vein during its recent trenching programme on Thursday.
The AIM-traded firm said the site was located 750 metres along strike from the Tombreen target, at its wholly-owned Mine River Project in county Wicklow and Wexford, Ireland.
It said the programme was conducted following the results of a large-scale soil sampling programme, which identified multiple areas for potential gold discoveries.
The first trench was described as a "great success", with visible gold noted within a vein found in bedrock.
Analysis of the vein revealed high grade gold at 5.5 grams per tonne.
The area that was trenched focussed on a gold soil anomaly measuring 250 metres long by 150 metres wide, with the board adding that further areas of interest were yet to be trenched.
It said the November trenching programme was conducted at seven of the proposed 10 sites, with four of the seven trenches locating partial bedrock within 1.5 metres depth, using a backhoe excavator.
A total of 62 rock chip grab samples were taken, which included bedrock and float located within the overlying soil.
Samples averaging three kilograms in weight were assayed at ALS Laboratories using fire assay and ICP spectrometry.
Of the 62 samples, four revealed gold grades of significance, including 5.5 grams per tonne within a blue quartz vein measuring around 25 centimetres wide, 0.19 grams per tonne in blue quartz and 0.05 grams per tonne also in blue quartz rock.
All three samples were located in bedrock in Trench 1.
The fourth significant sample returned 0.14 grams of gold per tonne in an oxidised black shale boulder found within the soil above trench location 8.
Structural measurements were also obtained, which Arkle said would help the follow-up drilling.
"We are delighted with the discovery of a new gold bearing vein in an area near our Tombreen target which has had little historic exploration, this discovery is why Arkle continues to believe in the potential of gold in Ireland," said chairman John Teeling.
"Given these results, we intend to quickly move forward with our exploration efforts.
"Our key priority now is to further test the extent and orientation of the mineralised zone and progress towards a fully funded drilling programme."
At 1529 GMT, shares in Arkle Resources were up 30% at 1.3p.