Arden Partners surges on all-share offer from Ince Group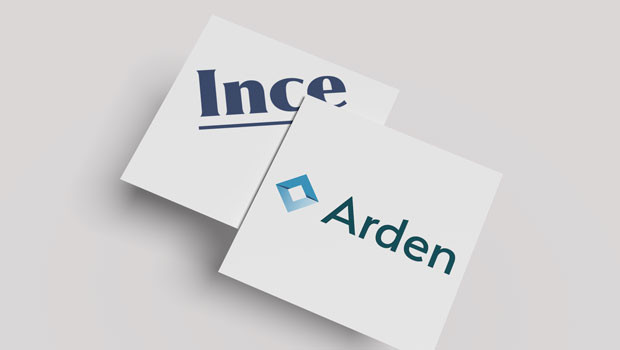 Small and mid-cap investment banking advisory firm Arden Partners saw its shares rocket higher on Tuesday afternoon, after an all-share offer for the company was announced by the Ince Group.
The two AIM-traded firms said that under the terms of the acquisition, shareholders would receive seven Ince shares in exchange for every 12 Arden shares they own.
In the statement, the board of Ince said the acquisition would strengthen the development of the company's diversified professional services group, and accelerate their strategy of developing corporate finance services to existing and future clients.
The directors said that Arden, as a London Stock Exchange-approved adviser, would add expertise in public company corporate finance and advisory services, further accelerating the Ince Group's recent progress made following the formal launch of the Ince Corporate Finance division, serving the private market.
It would also "enhance" Ince's re-focussed private client offering, which would be complemented by Arden's private client and wealth management expertise.
The board said the acquisition of Arden would also bring a "new skill set" to Ince in public equity fundraising, alongside "deep institutional relationships" that would complement Ince's existing legal services business.
"My team and I have been working with Donnie Brown and the Arden team since 2017, and we have developed a strong relationship of mutual respect," said Ince chief executive officer Adrian Biles.
"This deal is driven by client need - clients in the UK and overseas are telling us that they want to streamline their advisory relationships whilst being able to access the London capital markets.
"This deal brings best in class professional services and investment banking together."
Based on a closing price of 53p per Ince Share on 25 October, the acquisition would value each Arden share at about 31p, or a premium of 40.5% to the closing price of 22p on Monday.
It also valued the entire issued and to-be-issued share capital of Arden at around £10m.
On completion, Arden shareholders would own around 21.6% of the enlarged issued share capital of Ince.
"This deal is an important strategic development as it secures Arden's position as an attractive adviser and broker able to offer a wider range of services and access to a larger client base as a result of being part of a more diversified entity," said Donald Brown, CEO of Arden Partners.
"At the same time, this deal provides an ideal home for our loyal and talented employee base, many of whom are familiar with Ince as a result of our long-standing business relationship."
Brown said both businesses shared a "strong" commercial culture, and a focus on high growth companies.
"We believe that the combination will address the needs of ambitious, growing companies as they look to take advantage of London's capital market and professional services excellence.
"The share structure of this transaction allows the shareholders of Arden Partners and its stakeholders generally to be part of a larger, more diversified organisation that has substantial growth and synergistic opportunity."
At 1554 BST, shares in Arden Partners were up 26.82% at 27.9p, while those in the Ince Group were down 5.66% at 50p.