Appreciate Group performs well in key third quarter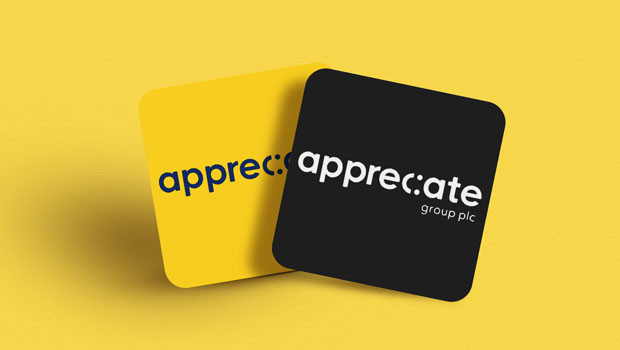 Corporate and consumer retailer redemption programme provider Appreciate Group reported third quarter billings of £96.1m in a trading update on Wednesday, up 13% on the pre-pandemic period in the third quarter of the 2020 financial year, and "broadly similar" to 2021's £96.8m figure.
The AIM-traded firm reported a "strong" December performance, with billings of £45.6m, which was up 41% over the same month two years prior.
Compared to its record month in December a year earlier, however, billings were down 2%.
Further growth was reported in digital billings, with a 13% year-on-year rise to £27.2m, while total year-to-date billings up to 31 December were 8% higher than the two-year pre-Covid comparator, and 10% ahead on a year-on-year basis.
Appreciate said the third quarter was its best ever for the corporate business, with billings coming in at £77.6m, compared to £68.3m and £77.3m in the 2020 and 2021 financial years, respectively.
Third quarter billings via the Highstreetvouchers.com portal were £18.4m, up 9.5% on the pre-pandemic comparator, and down 5.4% year-on-year, with that comparative benefiting from increased customer demand during tighter lockdown restrictions.
Free cash as at 31 December totalled £36m, up from £19.1m and £33.5m at the end of the 2019 and 2020 calendar years, respectively.
"The group has delivered a strong peak quarter, underpinning our expectations for the year as a whole, and providing further evidence that our strategy to provide a robust and scalable platform for growth is delivering," said chief executive officer Ian O'Doherty.
"Our underlying billings year-to-date are now ahead of the previous two years and we are seeing continued growth in digital solutions and in our corporate proposition, which represents the bulk of this business."
O'Doherty said the results provided the company with confidence in its brand, proposition and positions in its markets.
"We remain confident in the group's prospects to deliver long-term growth, notwithstanding economic and pandemic related uncertainties."
At 1313 GMT, shares in Appreciate Group were up 10.55% at 26.09p.