Animalcare reports solid growth despite strategic road bumps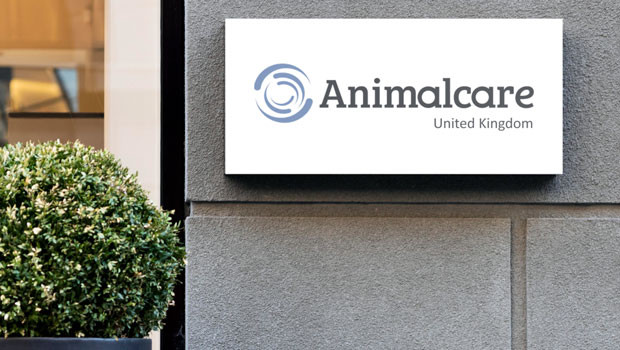 Animalcare Group reported full-year growth from product launches in its preliminary results on Tuesday, offset by moderation in post-pandemic demand, the end of distribution agreements, and the application of EU laws in Spain to reduce antibiotic affecting revenues.
The AIM-traded firm said revenue in the 12 months ended 31 December totalled £71.6m, down from £74m year-on-year, with gross margins improving by 3.5%.
Underlying EBITDA totalled £13.1m, slipping from £13.5m in 2021, with the underlying EBITDA margin broadly stable at 18.3%, compared to 18.2% in the prior year.
Reported profit before tax rose to £2.5m from £0.9m, and underlying basic earnings per share increased 5% to 12.6p.
Animalcare's board proposed a final dividend of 2.4p per share, in line with the year-end distribution for 2021.
The group said it had maintained its capacity to invest in its growth strategy, with net debt of £5.4m at year-end, supported by good rates of cash conversion.
It added that its careful targeting of sales, general and administrative investment, including Orthros-related research and development, contributed to its positive momentum.
"The way that Animalcare responded to a series of headwinds in 2022 underlines the resilience and agility of our business and the attractive fundamentals of the animal health market," said chief executive officer Jenny Winter.
"Revenue growth for the full year was impacted by a combination of moderating market demand, the discontinuation of some distribution contracts and implementation of EU laws to limit the use of antibiotics.
"Nevertheless, I am pleased that we were able to deliver against several of our key performance indicators, notably gross margins which benefited from our continuing focus on the top-40 selling brands."
Winter said good rates of cash conversion kept the company's year-end net debt position "well below" its leverage target, maintaining a "strong" financial platform to support the group's pursuit of its long-term growth strategy.
"It's clear that much of the growth in veterinary pharmaceuticals is attributable to innovative new products - that's reflected in our numbers.
"Daxocox, our treatment for osteoarthritic pain in dogs continues to grow, comfortably becoming a top-10 Animalcare brand during the year.
"In addition, Plaqtiv+ our dental health range, the first brand to emerge from our STEM joint venture, was launched in the second quarter to an enthusiastic response from many of our customers."
It was also a year that Identicare began to come to the fore, Jenny Winter noted.
"Returning double-digit revenue growth over the period, Identicare responded positively to the re-positioning of the business to a subscription-based services model under specialist digital leadership.
"Operationally, we continue to make progress against our strategic objectives, including the ongoing pursuit of growth opportunities through mergers and acquisitions, partnerships and in-licensing.
"The licensing and research collaboration agreement with Orthros Medical, which we signed in March 2022, provides us with an exciting foothold in the promising field of VHH antibodies and strengthens our early-stage pipeline."
Winter said investing in people was "critically important" to the success of the business, not least in the field of sales and marketing excellence.
"Alongside this we reached all parts of our business with our tailored behavioural programme in 2022 and are now implementing a consistent approach to the development of our future leaders.
"Looking ahead to 2023, we have confidence in the continued resilience of our business and the attractive fundamentals of our markets.
"And while we recognise the inherent uncertainties in the current macroeconomic climate we anticipate a return to revenue growth over the full year."
At 1420 BST, shares in Animalcare Group were up 4.82% at 156.23p.
Reporting by Josh White for Sharecast.com.