Animalcare enters collaboration deal with Kane Biotech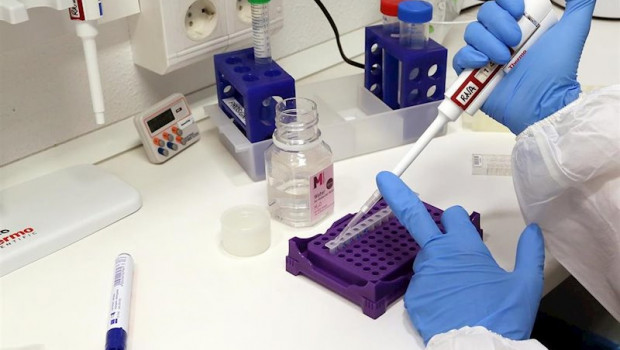 Animalcare Group has entered into an agreement with Canada-based biotechnology company Kane Biotech, it announced on Monday, under which the two parties would form STEM Animal Health, which would focus on treating biofilm-related ailments in animals.
The AIM-traded firm said the agreement would see it commercialise Kane Biotech's range of oral care products for companion animals in Europe and Asia markets, and collaborate on the development of new biofilm treatments for animals.
Under the terms of the deal, Kane Biotech would create a new subsidiary, STEM, in which Animalcare would invest CAD 3m (£1.74m) in installments over a period of 48 months to acquire, on entering into the agreement, a 'one-third plus one share' equity interest.
STEM would be established with a global license over Kane Biotech's existing range of animal health oral care products, and in collaboration with Animalcare, would also focus on the research and development of novel animal treatments based on biofilm targeting technology.
Animalcare said it would have licensing rights over future STEM products in Europe and Asia and the option, for a period of six years, to acquire an additional one-sixth stake in the subsidiary for CAD 4m, payable to Kane.
STEM was designed to be self-financing from establishment, and would benefit from revenues already being generated in the US, Canada and South America, as well as from Europe and Asia.
Additionally, in exchange for Animalcare receiving the right to commercialise Kane's 'coactiv+' and 'DispersinB' products in global veterinary markets outside the Americas, Animalcare would provide an upfront payment to Kane Biotech along with a series of potential payments linked to various commercial milestones to a combined maximum of CAD 2m, as well as ongoing royalties.
Animalcare said it intended to start commercialising Kane Biotech's range of oral care products in the second half of 2021, and was expecting the agreement to be earnings-enhancing in 2022.
The equity investment by Animalcare in STEM and the licensing fee would be paid from existing cash resources.
"Our collaboration will bring the benefits of Kane Biotech's anti-biofilm oral and skin care technology to more animals and their owners in more countries around the world," said chief executive officer Jenny Winter.
"The agreement complements Animalcare's existing portfolio and drives our future growth strategy by leveraging the group's knowledge of our veterinary markets while combining our expertise and resources with Kane Biotech to develop new, differentiated and much-needed solutions to prevent and treat infections.
"The creative structure of the deal befits Kane Biotech's innovative biofilm technology and underlines the commitment of both parties to a long-term sustainable commercial relationship."
At 0832 BST, shares in Animalcare Group were up 0.7% at 186.3p.