Anglo Asian prioritising work at five discoveries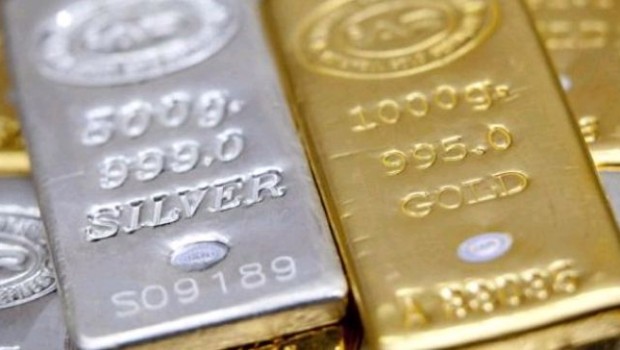 Azerbaijan-focussed gold, copper and silver producer Anglo Asian Mining updated the market on its strategy on Thursday, saying it was prioritising discoveries identified by its current exploration to increase production and mine life.
The AIM-traded firm said it was now focussed on five discoveries, which could be fast-tracked into production, with gold and copper mineralisation existing on or near the surface for each discovery.
That, the board said, gave "good potential" for mine development, with production expected from 2022 onwards.
At Avshancli 1 and 3, in the north-east sector of Gedabek, 6.5 kilometres from existing processing facilities, Anglo Asian said there was potential for open-pit mines producing gold-rich ore for leaching and copper-rich ore for flotation, with production potentially starting in 2022.
On Gilar, in the north-east sector of Gedabek close to Avshancli, it said there was gold in quartz at surface with underlying copper, with an open-pit mine expected, but further exploration still required before exploitation, with potential production in 2023.
At Ugur Deeps, close to the south-east flank of the Ugur mine, Anglo Asian said there was the potential for an underground mine with portal access from the valley, with existing infrastructure and road access of the Ugur mine to facilitate development, and potential production from 2023.
On Zefer Cell 9, 600 metres west of the leach pad processing facility, the company described "very favourable" geology on the mineralisation trend of the existing open-pit mine, with production possible from 2024.
Looking at its existing concessions, the firm said Gedabek was "highly prospective", with the potential to host a large porphyry system.
Porphyry evaluation was planned for three years from 2021 onwards, to identify a mineral deposit suitable for mine development by 2024.
It said a porphyry ore body could potentially provide sufficient ore to extend production into at least the mid-2030s.
Several regional exploration targets had been identified at Gosha, meanwhile, with Asrikchay described as a high-grade poly-metallic occurrence, with the mineralisation continuing to be assessed.
A new geological map of the Gosha contract area had also been completed, to better target future work.
Ordubad, meanwhile, had "significant" potential to provide resources for future production, with a targeted programme underway to evaluate the highest priority assets, and to assess when they could be developed and brought into production.
There was also the expectation of extending the life of existing mines at both Gedabek and Gosha by near-mine exploration.
Anglo Asian said it would also consider any suitable opportunities, both inside and outside Azerbaijan, which it believed would enhance shareholder value.
Finally, the company also said that near-mine exploration to prolong the lives of the existing mines was continuing at Gedabek and Gosha.
A JORC code update of the resources and reserves for all three currently-producing mines at Gedabek was underway, with completion expected during the third quarter.
"The company has a very strong portfolio of exploration assets that can be fast tracked into production, provided they are demonstrated to be of sufficient size," said director of geology and mining, Stephen Westhead.
"The evaluation process includes preliminary exploration, detailed exploration including drilling to provide data for resource estimation, metallurgical test-work and financial assessments for reserve estimation and mine design.
"The company has previously demonstrated its ability to rapidly develop mineral discoveries into both open pit and underground mines."
Westhead said the schedules assumed that assay results yielded mineable grades, and the work proceeded to the planned timeline.
"The geology and mining teams continue to work with enthusiasm to progress the development pipeline and bring exploration targets to production from both within its current project portfolio and through new opportunities."
At 1543 BST, shares in Anglo Asian Mining were down 2.04% at 139.1p.