Anglo Asian Mining shifts exploration focus to Ordubad in 2019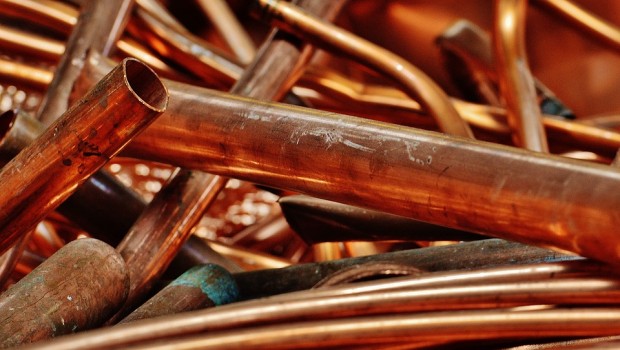 Azerbaijan-focussed gold, copper and silver producer Anglo Asian Mining updated the market on its 2018 geological exploration activities and 2019 exploration plans at the 462 square kilometre Ordubad Contract Area on Monday, reporting that "highly favourable" geology had indicated that it could contain multiple porphyry mineralisation systems.
The AIM-traded company said Soviet-era data indicated "very large" mineral resources, with work now underway to verify that.
It said the 2018 work programme included the collection of 5,504 surface samples, which had been sent for analysis with results expected in the second quarter of 2019.
A total of 1,488 metres of linear trenching completed at Shakardara.
Anglo Asian said the National History Museum worked at Ordubad as part of its 'FAMOS' ore deposit research programme, the board reported, adding that over five kilometres of roads were cleared to give access to the mineral deposits.
The firm's 2019 geological programme, totalling $1.84m, had now begun, and included satellite mapping, geological mapping and sampling, and around 6,000 metres of core drilling.
"Now that Gedabek production is robust, a well-structured exploration programme to expand our mineral resources pipeline for future production is taking shape - this includes the potentially significant mineral resource wealth of Ordubad," said the company's director of geology and mining, Stephen Westhead.
"Ordubad has several exciting targets all within a 5-kilometre radius.
"We previously worked on two of these, Piyazbashi and Agyurt, which as independent deposits are relatively small given the level of exploration."
However, Westhead said it was the overall picture of how those quartz-gold-sulphide deposits fit into the larger framework of mineral deposit formation that was important.
"Given the known porphyry-style ore province and the identification of rock alteration consistent with this type of mineralisation, it is this model that will be further advanced utilising the latest exploration techniques.
"We look forward to updating the market on our progress."
Anglo Asian chief executive officer Reza Vaziri added that the work programme at Ordubad formed part of the company's development portfolio as a mid-tier gold, copper and silver mining company, and provided it with "significant potential" to increase its overall resources and reserves.
"Previous work has already highlighted Ordubad's potential, however Gedabek was developed first due to infrastructure and other considerations.
"It is with this background that we were delighted to approve a significant budget to facilitate an expanded geological work programme in 2019."