Angling Direct's expansion helps net higher revenues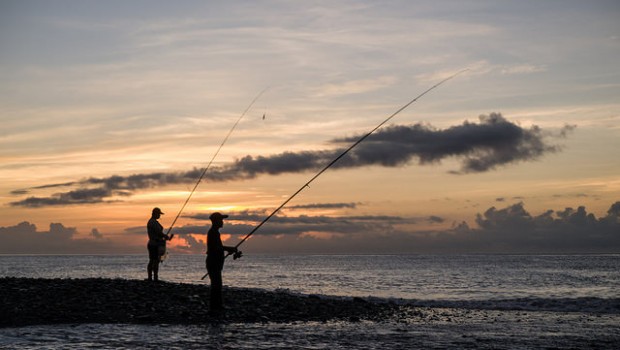 Angling Direct on Monday reported annual revenue growth, though the business swung to a loss after administrative expenses and cost of sales mounted up.
The fishing tackle and equipment retailer recorded revenue of £42.0m for the year ended 31 January, an increase of 39% when compared to the year before, as new acquisitions, new store openings, and organic growth led to a 50% increase in instore revenues to £19.7m, with like-for-like store growth of 6%.
However, Angling Direct swung to a loss before tax of £0.3m from a profit of 0.2m as administrative expenses jumped by 57% to £11.2m and cost of sales rose by 38% to £28.2m following investment in its store network and online presence.
New stores were opened in Guildford, Peterborough and Preston, with the latter courtesy of the acquisition of Ted Carter Fishing Tackle, while three additional stores opened post year-end following the acquisition of Chapmans Angling, increasing the AIM traded company's network to 27 stores.
Meanwhile, international sales were up by 112% following further investment in online marketing, including the opening of the German, French and Benelux websites.
Martyn Page, executive chairman of Angling Direct, said: "It has been a transformational year for Angling Direct, achieving record sales across the store network and online. The successful £20m placing in October 2018, has enabled us to accelerate our expansion strategy with three stores opened in the period, cementing Angling Direct's position as the UK's number one fishing tackle retailer."
Courtesy of the placing, cash and cash equivalents were up from £0.7m at the end of last year to £13.5m at 31 January.
A statement from the company said that it intends to open a further 10 UK stores in 2019 and will invest further in its various online international platforms.
"The company has made an excellent start to the fiscal year and, in the first two months like-for-like sales were up by 28.5% and overall sales were up by 50.7% compared to the previous year. We will continue to build on this momentum in the year ahead, with exciting new store openings planned and continued targeted online growth. Our plans for the summer season are progressing very well and the board is confident that the company is on track to meet its full year targets," said Page.
Angling Direct's shares were down 2.98% at 80.04p at 1214 BST.