Angling Direct revenues rise despite lockdown disruption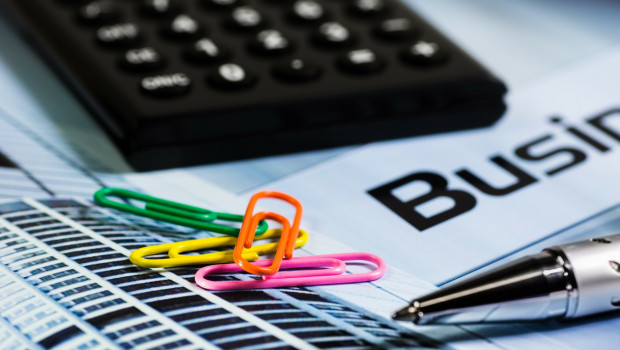 Fishing tackle and equipment retailer Angling Direct reported a 19.5% improvement in revenue in a first-half trading update on Wednesday, to £38.4m.
The AIM-traded company said online sales were 3.2% higher year-on-year in the six months ended 31 July, to £18.4m, of which UK online sales totalled £17.2m, which was 15.8% higher than the prior year.
Retail store sales grew by 40.1% over the prior year's first half, to £19.9m.
Net cash and cash equivalents at the period end on 31 July totalled £19.6m, compared to £21m a year earlier.
Operationally, Angling Direct said it made "further progress" in the period, despite all of its retail stores being closed from the start of the financial year on 1 February until 12 April, due to government restrictions during the third Covid-19 lockdown in England.
The company recorded "strong" sales growth in the first quarter of 54%, and when measured against "unprecedented levels" of demand in the prior year following store reopenings on 15 June 2020, growth in the second quarter was 3.5%.
Its board noted the increase in online sales against a "very strong" comparable period, in particular the final two months of the first half of 2021.
Outside of UK online sales, Angling Direct said German, French and Dutch native language website sales in Europe, which comprise less than 5% of group revenue, were down by 34.2%, impacted by post-Brexit restrictions on bait sales and "significant" customs border disruption, impacting lead times and customer confidence.
The latter had started to improve in recent months, with it remaining a strategic priority for the group to establish a more efficient trading model in Europe.
As well as the company's web distribution centre continuing to operate safely throughout the period, retail stores continued to provide a call-and-collect service.
The company opened one new store in the period, being Redditch in February with restricted trading until April, and re-sited another in Sittingbourne in April, with a "considerably improved" shopping environment.
As at 31 July, the firm operated a total of 39 stores across the UK.
Looking at its strategy, Angling Direct said despite "significant" management time continuing to be invested in dealing with the challenges of Covid-19, the board was still focussed on delivering its long-term strategy of achieving profitable growth.
The company's newly-implemented category management process was continuing to develop gross margins and leverage supply chain investment to optimise stock availability.
Additionally, the company had made good progress with future expansion plans, particularly in mainland Europe.
The firm was only three weeks into the second half, with the board remaining alert to "evolving" trading patterns as the economy emerged from the pandemic.
Given its successful trading performance over the first half and, notwithstanding the imposition of any further restrictions, the directors said they were confident that EBITDA for the 2022 financial year would be no less than the 2021 total of £4m pre-IFRS 16 and £5.7m post-IFRS 16, even taking into account the "considerably reduced" government support.
The company said its strong balance sheet meant it was well-positioned to further invest in its strategy to become Europe's first choice omni-channel fishing tackle destination.
"We are pleased to have delivered a robust financial performance in the first half of the year, building on the operational and strategic progress made last year," said chief executive officer Andy Torrance.
"Despite the challenges brought about by the pandemic, we have remained focused on driving operational excellence and taking our seamless omni-channel proposition to new and existing angling communities.
"Our market leading offering means we are well positioned to leverage the growing interest in fishing, and we look forward to further updating shareholders at the interim results in October."
Angling Direct said it would announce its half-year results for the six months ended 31 July on 13 October.
At 1246 BST, shares in Angling Direct were up 1.94% at 73.4p.