Anglesey Mining 'excited' after Northern Zone review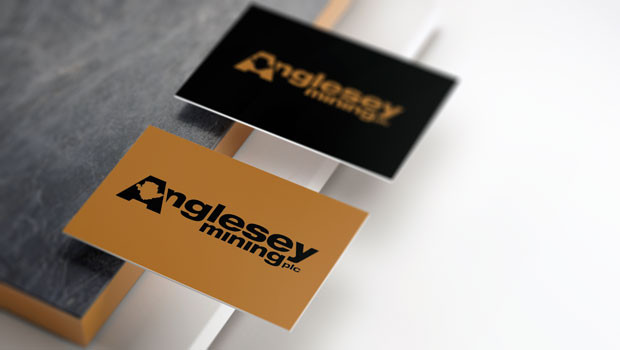 UK-based minerals developer Anglesey Mining reported on an internal review of the Northern Copper Zone at Parys Mountain on Monday, describing it as an "exciting opportunity".
The AIM-traded firm said Parys Mountain is one of the largest undeveloped copper deposits in the UK, with the Northern Zone (NCZ) having an Inferred resource estimate of 9.4 million tonnes at 1.27% copper, 0.38% zinc, 0.24% lead, five grams of silver and 0.1 grams of gold per tonne.
That estimate was completed in 2012 by Micon International, and was based on a net smelter return cut-off of $48 per tonne.
The NCZ was discovered in 1962, with the deposit interpreted as the downdip extension of the historical open pit mined at Parys Mountain, appearing as a wedge-shaped block with the thin edge, 15 metres wide, starting around 200 metres below surface.
That, Anglesey said, extends down to the thicker end of over 100m wide, at a depth of around 525 metres below surface, with the zone remaining open both along strike to the east and at depth.
The company said its review of historical drilling and documents showed an earlier internal resource estimate completed in July 1969 of 32.7 million tonnes at 0.81% copper, excluding other metals, which should not be considered compliant with any modern methodologies.
Very few of the holes drilled before 1980 were assayed for gold, but it was recognised that the NCZ contains gold with minor silver, zinc and lead.
Preliminary metallurgical testwork completed in 1969 at Lakefield in Ontario demonstrated recoveries of up to 93.3%, producing a copper concentrate grading 23.2% copper.
The bulk of the mineralisation appeared to be concentrated around 13 holes over a 400 metre strike extent.
Anglesey said the holes ranged from 18 metres at a 1.4% copper equivalent grade, to 146 metres at 1.2% copper equivalent, with the average intersection across the holes being 77 metres at 1% copper equivalent.
Subsequent drilling in 1973 to 1975 targeted the up-dip 'thin' edge of the system, meaning that down plunge and along strike areas of potential extensions were still to be tested.
A work programme over the next 12 months was planned to include drilling into the NCZ to confirm historical grades and continuity, increase confidence in the resource, collect samples for metallurgical testwork, and conduct downhole geophysical surveying to try and identify further zones of high-grade mineralisation.
"Our internal review of the Northern Copper Zone confirms our belief that there remains substantial upside to the existing resource base and that future optimisations of the mine design could potentially lead to an extraction ratio greater than the projection within in the 2021 preliminary economic assessment of less than 50%," said chief executive officer Jo Battershill.
"Additional supporting documents show that historical metallurgical testwork demonstrated significantly better recoveries and concentrate grades than the Engine Zone testwork results used in the preliminary economic assessment.
"Recoveries of over 93% were achieved in the 1969 Northern Copper Zone testwork, which compares to the 80% expected for Engine Zone."
Battershill said that while the preliminary economic assessment flow sheet was designed around a polymetallic deposit, the historical testwork suggested future optimisations could potentially lead to higher copper output from the Northern Zone.
"Under the preliminary economic assessment design, first mining from the Northern Copper Zone would commence towards the end of year four, which provides sufficient time to infill drill the first production areas immediately adjacent to the decline as it is advanced into the White Rock and Engine Zones.
"Therefore, we are looking to advance additional work programmes at the Northern Copper Zone over the course of the next 12 months.
"These programmes will include drilling to confirm the historical grades and continuity, lift the confidence to the Inferred resource, generate samples for metallurgical testwork and provide a platform for downhole geophysical surveying – with the aim of identifying additional zones of high-grade mineralisation."
Ultimately, that information would feed into a resource update, Jo Battershill explained.
"We are currently working on the resource update for the White Rock and Engine Zone, which is expected to be complete over the next six weeks."
At 1240 GMT, shares in Anglesey Mining were up 16.09% at 2.5p.
Reporting by Josh White for Sharecast.com.