Angle's Parsortix to be used in new Greece study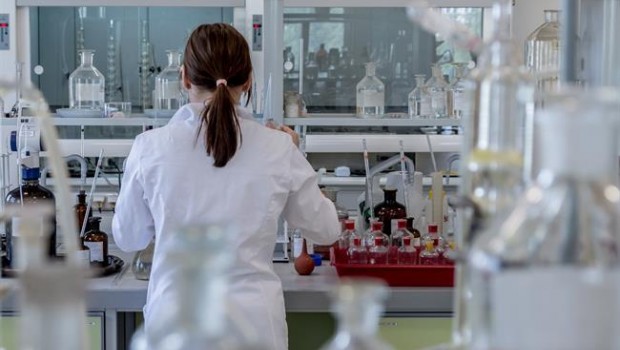 Liquid biopsy company Angle announced on Friday that a leading customer has established a multi-centre study to investigate biomarkers on circulating tumor cells (CTCs), using its 'Parsortix' system, which could give advance warning of relapse in non small cell lung cancer (NSCLC).
The AIM-trade firm said the study was being conducted by the Hellenic Oncology Research Group, lead by the principal investigators, associate professor Athanasios Kotsakis and professor Vassilis Georgoulias of the IASO General Hospital in Athens, Greece.
It said it was investigating both circulating tumor DNA - fragments of dead cancer cells (ctDNA) - and CTCs.
The CTC evaluation was being undertaken by the University of Athens, lead by professor Evi Lianidou.
Parsortix was the only CTC system being used in the study, Angle confirmed.
Lung cancer had the highest incidence and mortality rate of all cancers, with Angle noting that even where the cancer was detected early, 45% of all NSCLC patients would suffer disease recurrence within eight to 18 months of surgery.
Where the cancer was detected late, the situation was "far worse", the board said.
Advance warning of potential cancer relapse in NSCLC had the potential to improve patient outcomes by allowing targeted treatment earlier than would otherwise happen.
Solid tissue biopsies were impractical on the repeat basis needed for follow-up monitoring, it said.
Where they were possible, the tissue biopsy was expensive, and carried "significant" risk, with up to 24% cause serious complications and up to 1% resulting in death.
The Hellenic study would involve 50 operable early-stage NSCLC patients having liquid biopsy blood tests prior to surgery, one month after surgery and then every three to six months until relapse.
Angle said the study was scheduled to complete in December 2021.
CTCs harvested from patient blood using the Parsortix system would be analysed using 'qRT-PCR' and 'FISH', to identify tumour clonal evolution, with the intention of identifying both predictors of relapse and indications of suitable treatment.
"Following our successful work in head and neck cancer with Angle's Parsortix system, we are delighted to have initiated this important longitudinal study in non small cell lung cancer," said professor Evi Lianidou.
"There is a major unmet medical need in NSCLC to predict early relapse and identify targeted therapies for personalised care.
"We are excited about the potential for analysis of CTCs harvested by the Parsortix system to make a real difference for these patients."
Angle founder and chief executive Andrew Newland added that it was "another example" of the company's product-based leveraged research and development approach delivering "key benefits" with a major study, which was being developed, executed and funded by a "leading" customer.
"The high incidence and mortality rates of lung cancer create a pressing need for repeat biopsies to allow personalised medicine and we hope that our Parsortix liquid biopsy system can play a key role in delivering this to the benefit of patients, opening new markets for Angle."