Angle upbeat on recent cancer research results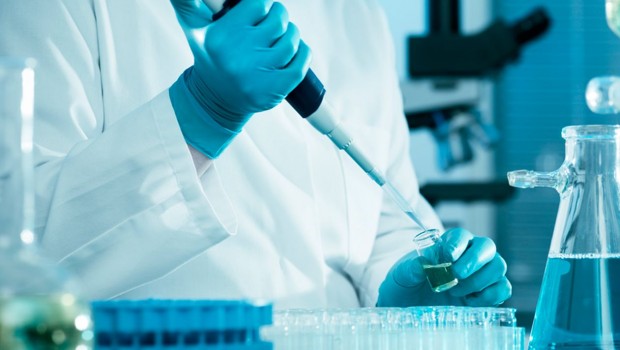 Liquid biopsy company Angle announced on Friday that the University Medical Centre Hamburg-Eppendorf (UKE) cancer centre has published results of work demonstrating that its 'Parsortix' system can be used as a liquid biopsy to investigate programmed death-ligand 1 (PD-L1) status in non small cell lung cancer (NSCLC) patients.
The AIM-traded firm said the expression of the protein PD-L1 in cancer cells was of particular importance as PD-L1, and the PD-1 protein to which it binds, were the key targets for leading immunotherapy drugs, with revenues forecast to exceed $20bn in 2019.
It said immunotherapy drugs could be "very effective" for some patients, however, typically only between 20% and 30% of patients would respond.
That meant it was "crucial" to be able to accurately identify which patients, both to reduce the patient's exposure to unnecessary drug toxicity and to reduce unnecessary healthcare expenditure, given such treatment could cost around $0.15m per patient each year, and only a minority of patients would benefit.
The company said the research by UKE, undertaken using Parsortix over a three-year period and published in the peer-reviewed medical journal 'Cancers', showed that in a head-to-head comparison of 97 lung cancer patients, Parsortix was able to detect circulating tumor cells (CTCs) in nearly twice as many patients as the leading competing system.
Additionally, the research showed that the PD-L1 expression in a tissue biopsy - the current standard of care, which Angle described as "invasive and expensive" - did not always reflect the heterogeneity of PD-L1 expression in the cancer of Stage IV NSCLC patients with multiple tumor sites, meaning a Parsortix CTC liquid biopsy could therefore provide more comprehensive information.
A longitudinal investigation using Parsortix in NSCLC patients being treated with immunotherapy drugs 'pembrolizumab' (Keytruda), 'nivolumab' (Opdivo) or 'atezolizumab' (Tecentriq) over multiple time points investigated the changes in PD-L1 positive and negative circulating tumor cells.
In all the NSCLC patients that developed resistance to those immunotherapies, an increase in PD-L1+ CTCs was identified compared to earlier time points.
Angle said UKE's success in using Parsortix for PD-L1 analysis in NSCLC was consistent with work previously published demonstrating the use of Parsortix for PD-L1 analysis in head and neck squamous cell carcinoma (HNSCC), with the board anticipating that Parsortix could be used for PD-L1 analysis in multiple other cancer types.
It said Keytruda, for example, was a broad spectrum anti-cancer drug and had already been approved for 15 cancers and 10 tumor types.
Tissue biopsy in the lung, both for lung cancer and as a common metastatic site, was described by the company as "challenging", carrying significant risk with up to 24% of patients experiencing serious complications and up to 1% resulting in death.
Additionally, it said the tissue biopsy is expensive, impractical for repeat testing, with a "significant proportion" of biopsies failing to provide sufficient quality or quantity of tissue for accurate analysis.
The Parsortix CTC liquid biopsy had the potential to address those limitations through a simple blood test.
Angle said the ctDNA liquid biopsy approach - fragments of DNA from dead cancer cells - used by a number of large scale laboratories could analyse PD-L1, as that was a protein expression on the cancer cells.
Lung cancer had the highest incidence and mortality rate of all cancers, Angle noted.
The board said it believed there was an opportunity to build on the work undertaken to provide services to pharmaceutical drug trials in determining likely patient responders, and as a companion diagnostic to assess which patients were likely to respond to particular immunotherapies.
"The ability to identify which patients will respond to PD-L1/PD-1 immunotherapies and to assess response to these drugs during treatment, is a major unmet medical need," said Angle founder and chief executive officer Andrew Newland.
"The Parsortix system addresses key shortcomings in alternative approaches offering the potential for routine liquid biopsies through a simple blood test."