Altitude warns of softer second half following record revenues in H1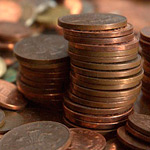 Marketplace operator Altitude Group expects first-half revenues to rise but warned on Thursday that its second-half figures looked set to miss expectations.
Altitude anticipates revenues of £5.4m for the six months ended 30 June, a 42% year-on-year increase, as US revenues grew six-fold to $1.9m in the second quarter.
However, the AIM-listed group cautioned that despite growing at a "historically record pace", second-half revenues would likely miss expectations and it will take longer to achieve the forecasted levels.
Chief executive Nichole Stella said: "Whilst revenues have not advanced as quickly as we had hoped, the investments made into the supplier partner programs, data insights and new member services offering, allow us to look forward with confidence.
"We have the technology and have successfully built out the necessary team, infrastructure and service offerings to drive a sustainable and growing business far into the future. I remain confident that the potential for the business is greater than originally thought." ​​​​
At 1055 BST, Altitude shares were down 37% at 58.19p.