Alpha FX ropes in James Carey as tech director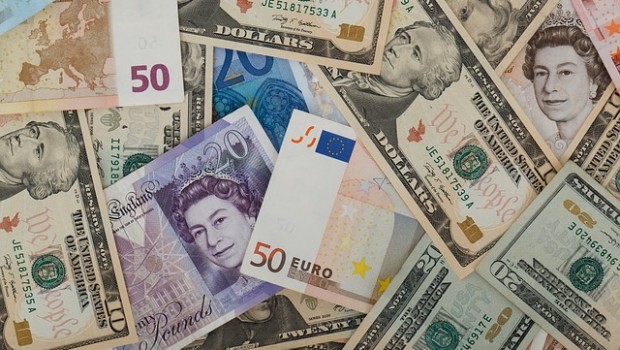 Foreign exchange risk management and payments company Alpha FX Group announced the appointment of James Carey as its director of technology on Tuesday, with immediate effect.
The AIM-traded firm said Carey would bring "significant" experience to the company, having spent six years at Betfair, most recently as head of technology.
In that role, he was responsible for the Betfair Exchange - the world's largest sports betting exchange - where he managed a platform that handled three billion requests and 700 million transactions per day.
There, he was responsible for leading the company's global technology teams, and prior to that , he led one of the development teams at the UK Ministry of Defence, and also spent more than three years developing technologies for the Foreign & Commonwealth Office.
Alpha FX said Carey would work alongside Adam Dowling - managing director of Alpha Payment Solutions - who has been with the company since late 2018.
Alpha explained that it had focussed "strongly" on technology since inception, providing it with a key differentiator.
It said it had accelerated investment in that area, as it broadened its offering to include institutional FX, payments and soon, accounts.
As such, it said Carey would take leadership of a technology team of around 40, with responsibility for delivering its technology roadmap and ensuring that the underlying platform remained industry leading, and would be able to scale to take full advantage of Alpha's market opportunity.
"Alpha's roadmap is incredibly exciting and I'm looking forward to working with the team and using my experience to deliver the functionality and resilience that our clients want, at the scale that we know Alpha can achieve," said James Carey.
Morgan Tillbrook, chief executive officer of Alpha FX, added that Carey's achievements at Betfair were "very impressive".
"His skill set is tailor made for the next phase of our development and will ensure our technology remains scalable and resilient, in order that we can flex and evolve to meet the needs of our high-value client base.
"Technology underpins every aspect of our offering and will remain central to our strategy as we continue to grow.
"To be able to attract somebody of James' calibre demonstrates our ambitions for the long-term future and our commitment to delivering our high-value client base with an unrivalled offering from start to finish."
At 1222 BST, shares in Alpha FX Group were up 4.49% at 710.55p.