Allergy Therapeutics reports record pre-R&D operating profit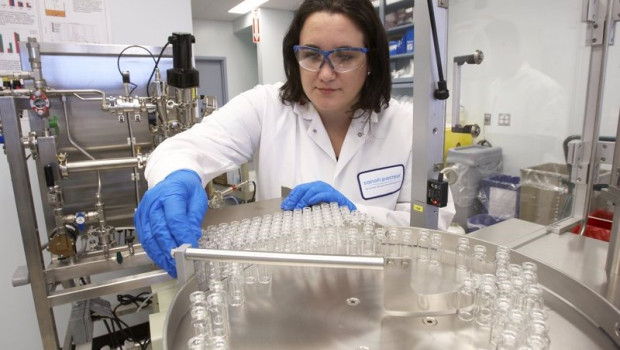 Commercial biotechnology company Allergy Therapeutics reported a 7% improvement in its revenue in actual terms in its interim results on Wednesday, and 5% growth at constant rate, to £54.0m.
The AIM-traded firm reported 18.5% growth in pre-research and development operating profit for the six months ended 31 December, to a record £20.5m, which the board put down to continued sales growth and operational efficiency in the period.
Its pre-research and development operating profit margin improved to 38%, from 34% a year earlier.
Research and development expenditure was higher at £4.7m, compared to £1.3m in the first half of the 2020 financial year, which included £3.2m received from its litigation settlement with Inflamax.
Allergy reported a "strong" cash balance of £48.3m at period end, up from £37.0m as at 30 June, with net cash rising to £44.5m from £33.2m.
On the operational front, Allergy Therapeutics reported "robust" growth across its key products, with stronger growth in Northern Europe due to standalone clinics less impacted by Covid-19 restrictions.
It said the first stage of the 'Grass MATA MPL' phase 3 programme was on track, with patients now fully recruited.
The 'VLP Peanut' ex-vivo biomarker study with Imperial College London was also said to be progressing well, with manufacturing batch scale up to 400 litres achieved.
Registration for 'Venomil' was granted in the Austrian market in the period, and the 'ImmunoBON' product with patented technology for multiple allergies was launched in Germany post period-end in January.
"The group has made a strong start to the year despite the uncertainty of Covid-19, Brexit and the regulatory and business environment," said chief executive officer Manuel Llobet.
"We continue to perform well commercially with robust growth across all key products in our portfolio and further market share gains thanks to our dedicated workforce.
"Progressing our growing, high-potential pipeline remains a priority and provides exciting opportunities in the allergy immunotherapy field and the broader immunology space."
At 1232 GMT, shares in Allergy Therapeutics were down 2.36% at 20.5p.