Allergy Therapeutics reports positive results from field study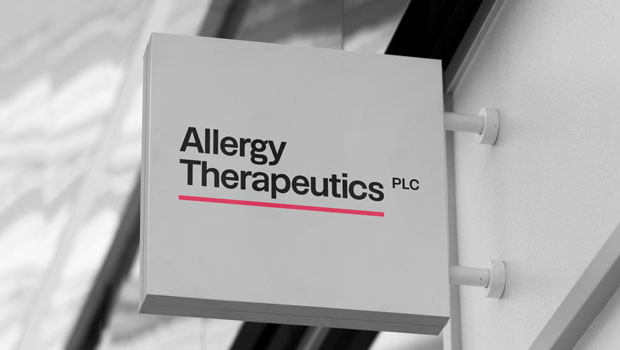 Biotechnology company Allergy Therapeutics announced positive top-line results from its exploratory field study 'G309' to evaluate the efficacy and safety of its short-course subcutaneous allergen-specific immunotherapy candidate 'Grass MATA MPL'.
The AIM-traded firm said the candidate aimed to address the cause of symptoms of allergic rhinoconjunctivitis due to grass pollen.
Two short courses of six injections with treatment durations of six and 14 weeks were tested.
It said the primary endpoint of the trial, 'CSMS averaged over the peak pollen season', demonstrated a statistically-significant difference between active and placebo in both active treatment groups of 29.1% and 36.8% for the six and 14 weeks respectively, indicating a significant reduction in daily symptoms and use of relief medication among participants receiving Grass MATA MPL
Both dosing regimens were described as "safe and well-tolerated", adding that changes in allergen-specific IgE and allergen specific IgG4 were consistent with the immunological changes expected following allergen-specific immunotherapy.
Improvements in the rhinoconjunctivitis quality-of-life questionnaire was observed in both active treatment groups, and improvements in the clinical benefits seen in both the US and European populations were said to be comparable.
The G309 trial was a double-blind, placebo-controlled, randomised study over one year, and involved 119 patients over 14 sites across Germany and the US.
Results from the trial would be used to optimise the study design of the upcoming pivotal phase 3 study, 'G306', due to begin in the second half of 2022 in the European Union and the US.
Further analyses of the G309 trial were now underway, and the full results, including all secondary and other exploratory endpoints, would be submitted for peer-reviewed publication and presentation at upcoming key conferences.
"We are delighted to announce these results demonstrating a clear treatment effect from our novel, short-course immunotherapy targeting grass pollen allergies," said chief executive officer Manuel Llobet.
"Grass pollen is one of the most common causes of seasonal allergic rhinitis in the Western world.
"Debilitating symptoms can affect so many aspects of life and new treatment options are needed."
Llobet said the group used a groundbreaking study design that brought "state-of-the-art learnings" in allergy field trial methodology to examine multiple endpoints, which would enable the potential for extensive biomarker analysis.
"Significantly, the results will enable us to optimally design the upcoming pivotal G306 phase 3 field trial, maximising the chances of success and supporting our regulatory plans for entry into the US."
At 1024 BST, shares in Allergy Therapeutics were up 11.04% at 37.2p.