Agronomics puts EUR 2m into cultivated meat firm Meatable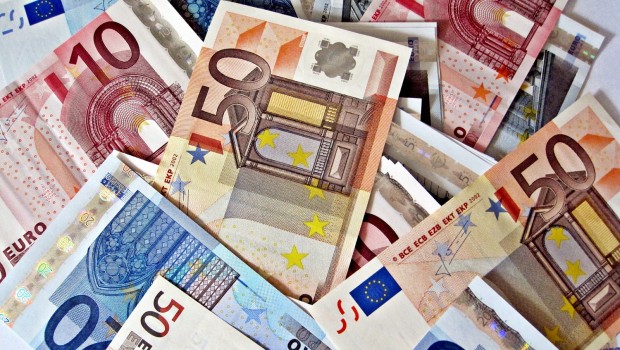 Agronomics has completed a subscription of €2m (£1.7m) via a convertible loan note in Meatable, it announced on Friday.
The AIM-traded firm said Netherlands-based Meatable focuses on producing cultivated beef and pork.
Upon conversion, the loan note is expected to give Agronomics a minimum equity interest in Meatable of 5.26%.
The subscription would be paid in cash using the company's own resources, and the note will convert into equity automatically in the event of a qualified financing, being €5m or greater, or on the maturity date in January 2022.
Meatable had raised $10m (£7.68m) to date, with investors including both angel and institutional investors, as well as a $3m grant from the European Commission.
Taavet Hinrikus, co-founder of TransferWise; and Albert Wenger, managing partner at Union Square Ventures, are both investors.
Agronomics said Meatable was co-founded by Krijn De Nood, Daan Luining and Dr Mark Kotter in 2018.
It noted that Luining worked as a researcher on the 'hamburger project' under Professor Mark Post, responsible for producing the world's first lab-grown burger in 2013.
Since then, he had worked as a research strategist at New Harvest, which Agronomics described as "one of the leading non-profit organisations" in the cellular agriculture field.
De Nood, meanwhile, previously worked at management consultancy firm McKinsey & Company, with focussed expertise in strategic development and operations.
The recent funding would be used to accelerate the development of Meatable's prototype in summer 2020, and support its plans to have a small-scale bioreactor operating and producing meat.
Meatable was on track to reach its target of having an industrial-scale manufacturing plant producing "thousands of kilograms" of meat by 2025.
It was aiming to offer what it called 'The New Natural' method for meat production in future, to meet the demands of the growing global meat consumption and population growth.
"We are thrilled to be adding Meatable to the Agronomics portfolio, as our first company based in Europe and working on beef products," said Agronomics chairman Richard Reed.
"The combined expertise of Krijn, Mark and Daan, along with the rest of their impressive team, means Meatable is one of the most credible within the sector.
"We look forward to Meatable's prototype in summer 2020 and the developments ahead for their scaled production."
Meatable co-founder and chief executive officer Krijn De Nood added that the firm was "on a mission" to become the leading choice for sustainably and efficiently produced meat.
"One key element to our success are the people backing us financially.
"In Agronomics, we have an investor that shares our mission, believes in the success of the cultivated meat sector and open its network to us, which will make Meatable more likely to achieve its mission."
At 1023 GMT, shares in Agronomics were up 2.54% at 5.84p.