Aggregated Micro reiterates guidance following in-depth review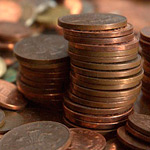 Clean energy group Aggregated Micro reiterated its guidance for the trading year ended 31 March on Thursday following an in-depth company-led review into its stock balances.
In addition to re-affirming its previous guidance, Aggregated Micro said it expects to show revenues and income of £50m and an underlying loss somewhere in the region of £1.3m.
The AIM-listed group said that following the appointment of a new finance head at its Wood Fuels unit, a review into stock balances had uncovered stock movement anomalies and a number of incorrectly accounted for purchases.
Aggregated Micro said the average adjustment to its retained earnings for the year ended March 2018 was likely to show a negative impact of £4.7m due to increased sales costs and a reduction in gross profit for the financial year.
Chief executive Richard Burrell said: "Our Wood Fuels business has been through a very difficult integration of several businesses resulting in the restatement relating to the financial year ended 31 March 2018.
"Whilst this is exceptionally disappointing, we now believe these issues are firmly behind us."
As of 0935 BST, Aggregated Micro shares had dipped 2.04% to 72p.