AfriAg investment target Apollon begins producing Jamaican cannabis oil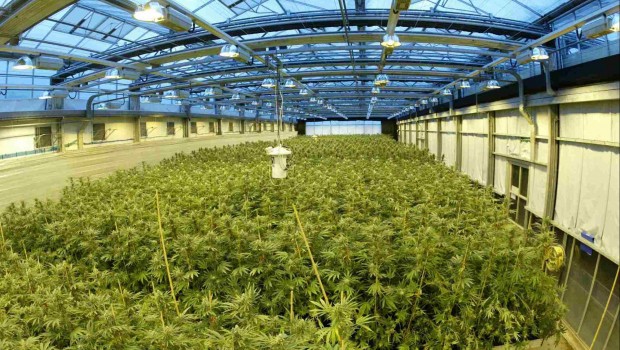 AfriAg Global has been advised by Apollon Formularies that it has now completed its first production of licensed medical cannabis oils at its processing facility in Negril, Jamaica, it announced on Tuesday.
The AIM-traded firm said the oils were the primary ingredient for medical cannabis-based pharmaceuticals, nutraceuticals, cosmeceuticals, and beverages.
Apollon was reportedly continuing to progress "rapidly" towards producing products for retail sale in its Jamaican Cannabis Licensing Authority-licensed dispensary.
AfriAg said Apollon's processing lab was capable of producing large commercial amounts of medical cannabis oils and extracts.
Extraction of medical oils had now begun, with efforts now focussed on the production of the first medical cannabis products to be available for use and sale in the company's dispensary, located on the premises of the Doc's Place Wellness Resort in Negril, Jamaica.
Apollon medical service staff had been extended to include Dr Marjorie Vassell and Dr Alfred Dawes, the company added.
It also announced the establishment of the Apollon Cannabis Collective, which it described as a commercial platform to facilitate and engage local farmers to grow medical cannabis crop for processing by Apollon at its licensed facilities, giving it access to additional growers and land and reinforcing its commitment to working with Jamaican farmers and businesses.
Continued work was underway by Apollon towards Tier 3 cultivation licence approval, the board said.
"Apollon is developing its fully vertically integrated medical cannabis business in Jamaica at speed, and we welcome the news of its first successful production of medical cannabis oil," said AfriAg chairman David Lenigas.
"The availability and sale of these oils will facilitate production by Apollon of medical cannabis-based pharmaceuticals, nutraceuticals, and cosmeceuticals at its state-of-the-art processing facility in Negril, and provide cash flow that will be used to accelerate Apollon's operational and expansion plans."
Lenigas said those included the pursuit of CLA Tier 3 cultivation license approval, and the completion and distribution of products for sale at Apollon's fully licensed dispensary.
"Imminent revenue generation is a significant milestone for the business."
AfriAg completed an investment in Apollon Formularies to 2.325% of its issued share capital, and was in negotiations with Apollon Formularies and a majority of its shareholders to acquire all issued and outstanding shares owned by shareholders.
Further investments in, or acquisition of, Apollon Formularies remained subject to shareholder and regulatory approvals, the AfriAg board said.