Aeorema expecting first-half profit for first time in years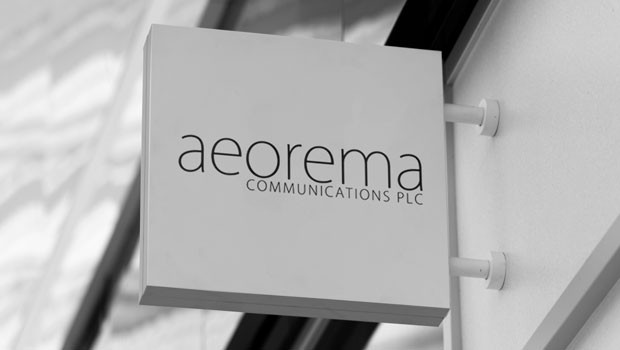 Live events agency Aeorema Communications lifted its revenue and earnings expectations on Tuesday, indicating first-half profitability for the first time in several years, and announced the appointment of Hannah Luffman to its board as group commercial director.
The AIM-traded firm had been repositioning itself to providing virtual online conferences and events in place of its traditional activities of live events, and said on Tuesday that it was continuing to experience "unprecedented demand" for bespoke services from a range of major blue-chip clients across industries.
It said it had also made a strategic shift to providing consultancy services, and engaging with clients at a higher advisory level on their communications strategies.
As it reported in its results for the year ended 30 June, the outlook for the first half of the 2022 financial year was "very strong", with revenues now expected to be greater than any other period on record, being at least £4.5m, with the firm anticipating a profitable first half for the first time in a number of years.
With revenues typically weighted towards the second half, the board said it remained confident of continued growth in revenues for the full year ending 30 June 2022.
"This is an incredibly exciting time for us as a business developing a global footprint and we are thrilled to be reporting an expected return to profitability for the first half of the financial year, following a period of successful transition to innovative, hybrid solutions tailored to client requirements," said chief executive officer Steve Quah.
Aeorema also announced the appointment of Hannah Luffman to its Board in the newly-created role of group commercial director.
Luffman joined the company in May last year as strategy director, focussing on brand strategy and communications.
Before joining Aeorema, she founded Unicorn Events, which Aeorema described as a "highly successful" creative and award-winning brand experience agency delivering events worldwide, helping brands connect with audiences both internally and externally through live event experiences.
Fast-tracking Unicorn to a "highly-respected challenger agency" with significant year-on-year increases in turnover over a short period, the board said Luffman and her team worked with clients including a number of large and blue-chip companies, including Google UK, InterContinental Hotels Group, Boots and personal care brand Soap & Glory.
It said Luffman was bringing more than 15 years of commercial and strategic marketing experience to the board, and would be responsible for its direction across their two key markets - Europe, Middle East and Africa (EMEA) and North America - as well as the group's sales and marketing functions.
"Over the last 18 months, Hannah, along with her team, has been instrumental as we pivoted to hybrid events," CEO Steve Quah added.
"We look forward to the future with confidence as Aeorema continues to build its global presence in a considered and structured way that allows us to meet the needs of our evolving industry and client partnerships."
At 1305 GMT, shares in Aeorema Communications were up 32.54% at 58.98p.