Activist fund Crystal Amber wants to shake up Hurricane board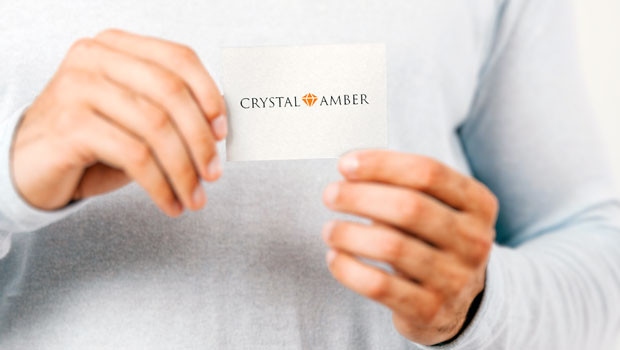 Activist investor Crystal Amber Fund has sent a requisition notice to the board of Hurricane Energy, it announced on Friday, requiring Hurricane to convene a general meeting at which resolutions would be proposed to remove executives Antony Maris and Richard Chaffe, non-executive chairman, Philip Wolfe and, conditional on the appointment of Tony Buckingham and Franco Castelli, Crystal Amber nominees, David Craik, John Wright and Juan Morera.
The AIM-traded firm said the proposals were for Hurricane to "maintain its independence".
On the removal of Craik, Wright and Morera, Crystal Amber said that was required to ensure that the board of Hurricane maintained its independence, adding that it was "no reflection" on the performance of those Crystal Amber nominees:
"The fund has been a shareholder in Hurricane since March 2013," the board said in its statement.
"In May 2021, the fund requisitioned a general meeting to remove five directors and appoint two directors.
"In June 2021, immediately prior to the general meeting, the five directors resigned and Crystal Amber's nominees, David Craik and John Wright were appointed."
In February this year, the fund requested and was offered a position on the Hurricane board to assist Hurricane to "fully realise" its potential.
After that, in March, Juan Morera was appointed to the board.
Subsequently, the arrival of two additional independent non-executive directors meant that the Hurricane board now met the necessary governance standards.
"The fund notes that on 18 November, Hurricane announced that it had received multiple expressions of interest from several counterparties.
"The fund also notes that Hurricane has forecast net cash at the end of 2022 to be approximately $118m, equivalent to 4.9p a share.
"The fund believes that as long as well performance is able to continue as forecast, production could continue into the second quarter of 2025, based upon current oil prices, additional value in excess of the indicative offer of 7.7p per share could be returned to shareholders."
However, after that, given what Crystal Amber called "management's failure" in September to achieve regulatory approval for its P8 well after "trumpeting" its potential and "fast payback" to investors, under its present management, it described Hurricane as a "cash rich and cash generative 'orphan asset'," with "no further" growth potential.
"The fund has concluded that in the continuing absence of a firm offer that reflects the value of Hurricane, it would be better served under new management that has a track record of delivering for shareholders.
"Crystal Amber has been in discussions with Tony Buckingham, the founder and chief executive of Albion Energy and Franco Castelli, managing director of Albion Energy."
Crystal Amber said Buckingham is the founder of Heritage Oil, which was acquired for $1.6bn in 2014, while Albion Energy discovered more than two billion gross barrels of oil.
It said Buckingham and Castelli had agreed to act as directors.
"The Fund has also been informed by Albion Energy that it is of the view that there remains substantial potential within Hurricane's acreage and that under the right leadership, Hurricane could attract significant new investment to fund growth opportunities.
"In the event that Tony Buckingham and Franco Castelli are appointed directors of Hurricane, Crystal Amber understands that the remuneration packages for Tony Buckingham and Franco Castelli will be set by the ongoing remuneration committee of Hurricane, but it would be supportive of the grant of options to Albion Energy over 100 million Hurricane shares, equivalent to approximately 5% of the issued share capital of Hurricane at an exercise price of £0.001, being the par value of a Hurricane ordinary share, with such options vesting quarterly over the following 12 months.
"In addition, Crystal Amber would be supportive of Hurricane granting options over a further 200 million shares, equivalent to approximately 10% of the current issued share capital of Hurricane to Albion Energy, at an exercise price of 10p a share."
It said a vesting condition of such options would be that, by 31 July next year, Hurricane raises at least £250m of capital to spend on a drilling programme within its acreage, with the options vesting quarterly in arrears over two years.
"In the event that Crystal Amber accepts a cash offer from a third party that is declared wholly unconditional on or before 30 April, Crystal Amber would give Albion Energy the economic value of effectively having an option over 20 million Hurricane shares held by Crystal Amber at an exercise price of 7.7p a share.
"Hurricane has announced its intention to return $70m in the first quarter of 2023.
"Crystal Amber is supportive of this capital return and would expect any new board of Hurricane to honour this commitment, in the absence of an offer that is declared wholly unconditional."
At 1210 GMT, shares in Crystal Amber Fund were flat at 97.5p.
Reporting by Josh White for Sharecast.com.