AB Dynamics pleased with performance of acquired businesses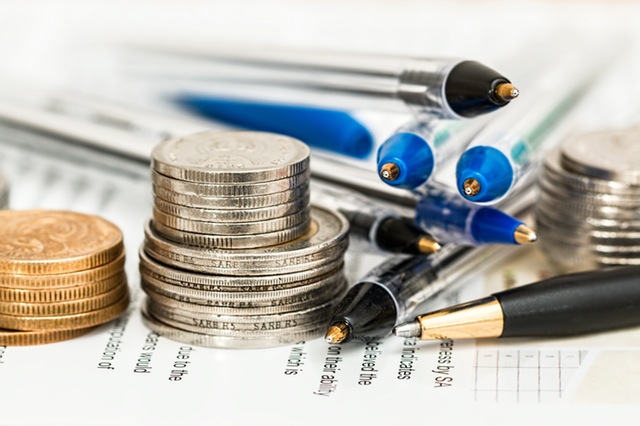 AB Dynamics reported a 34% improvement in revenue in its first half on Wednesday, to £34.7m, with the company reporting underlying revenue growth of 11%, slowing from 69% at the same time last year.
The AIM-traded firm said its adjusted operating profit rose 34% year-on-year for the six months ended 29 February, to £8.6m, with its adjusted operating margin growing by 10 basis points to 24.8%.
Its adjusted profit before tax was 36% firmer at £8.7m.
On a statutory basis, operating profit was down 42% at £3.6m, and profit before tax was 41% weaker at £3.7m.
AB Dynamics said cash flow from operations was 40% weaker at £3.3m, while cash at period end was ahead 86% at £35.1m.
Adjusted diluted earnings per share grew by 10% year-on-year at 31.2p, while basic earnings per share slid 52% to 13.7p.
The board said it would not pay an interim dividend for the period, having distributed 1.61p per share for the first half of 2019.
AB Dynamics said it saw a "good" first half performance across both of its operating sectors, reporting track testing revenue growth of 29%, driven by ADAS test platform sales and track testing services.
Laboratory testing and simulation saw revenue growth of 82%, which was put down to a strong contribution from the recently-acquired rFpro, in addition to new product sales.
The firm said it continued its execution of its strategic priorities, reporting that new product development was ongoing as planned, with new launches including aNVH and Static Simulator.
It also reported an increased proportion of recurring revenue from 10% to 25% of group revenue, due to increased sales of tiered service packages, and a contribution from recently-acquired businesses.
Overseas sales offices were performing in line with expectations, with "particularly strong" performances reported from the United States and Japan.
Looking at its acquired businesses, the company said rFpro delivered "robust" revenue growth and "strong" operating margins, and added that DRI performed in line with expectations in both sales of ADAS test products and track testing services.
On the ongoing Covid-19 coronavirus pandemic, AB Dynamics said it had implemented mitigating actions "promptly" to control its discretionary spending and conserve cash, while continuing to invest in new product development and business infrastructure.
It said the impact in the second half of the year was currently uncertain, both in terms of customer demand and the supply chain.
Manufacturing facilities were still operational, to ensure the group could deliver against its existing order book and new customer orders, with the firm also saying it had sufficient inventory to address the short-to-medium term requirements of manufacturing and fulfilment of orders.
It said it had a strong, debt free balance sheet, with "significant" net cash of £35.1m providing resources to withstand the likely impact of the pandemic, and to support the company's investment requirements.
Looking ahead, AB Dynamics said following a strong first half performance, the outlook for the second half remained "highly uncertain" due to Covid-19.
Although there had not been a material reduction in order intake in the year to date, there had been deferment for some larger orders.
AB Dynamics said it was further securing its existing strong cash position through "disciplined control" of discretionary spend and capital expenditure, adding that it had withdrawn its guidance and suspended the interim dividend.
It added that its future growth prospects remained supported by long-term structural and regulatory growth drivers in active safety and autonomous systems.
"I am delighted that we have been able to deliver another strong set of results for the first half of the financial year alongside good progress against our strategic objectives," said chief executive officer Dr James Routh.
"We are particularly pleased to see a material increase in the proportion of recurring revenue, a good performance from both acquired businesses and an increase in adjusted operating margin.
"However, given the considerable uncertainty and inevitable macroeconomic impact of the Covid-19 pandemic, the outlook for the second half is similarly uncertain."
Dr Routh said that, given the macroeconomic environment, the company was withdrawing its guidance for the current year, and suspending the payment of an interim dividend until it had greater clarity.
"The group has taken steps to preserve cash and has a robust balance sheet with sufficient resources to address any likely Covid-19 related impacts whilst continuing to invest in key areas to ensure the group can capitalise on the long term structural and regulatory growth drivers in our markets."
At 1440 BST, shares in AB Dynamics were down 4.46% at 1,445p.