88 Energy upbeat on recent adjacent drilling near Icewine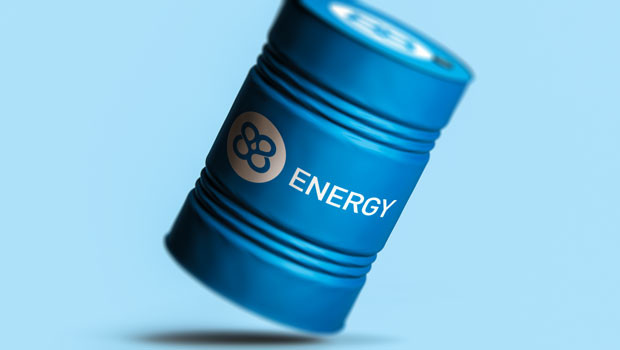 Alaska-focussed 88 Energy said on Friday that the ongoing assessment of play fairways onto its Project Icewine acreage, where it holds a 75% working interest, was progressing as planned.
The AIM-traded firm said preliminary independent third-party mapping using available well information from public releases from neighbouring acreage holder Pantheon Resources, as well as its own internal data, indicated that all play fairways extended into the Icewine lease holding.
It said the source rocks for the Brookian plays within the Icewine area were modelled to be within the "oil mature window", with historical wells reporting "abundant" oil shows and interpreted oil saturations from electric log data.
Recent Pantheon wells - Alkaid-1, Talitha-A and Theta West-1 - had flowed 35- to 40-degrees API oil from multiple Brookian reservoirs.
Pantheon testing confirmed reservoir deliverability of light, sweet oil, which 88 Energy said was "positive" for the prospectivity of the adjacent Icewine acreage.
"Following the recent results from the Talitha-A and Theta West-1 wells drilled by Pantheon, 88 Energy has a positive view of the potential of the SMD, SFS and BFF play fairways that extend onto the Icewine acreage," the board said in its statement.
"In particular, the company notes the relative consistency of results over a large area to the north, suggestive of reasonably homogeneous reservoirs that potentially extend into 88 Energy's acreage.
"The company also notes Pantheon's planned development wells are expected to produce at rates of over 1,000 barrels of oil per day per well via long horizontal wells with multi-stage hydraulic fracturing technology."
88 Energy said it was currently finalising the mapping of the SFS and BFF play fairways onto the Icewine acreage, expecting to complete that in April.
Once complete, the combined mapping of the three prospects was set to form the basis of an updated resource estimate at Project Icewine, scheduled for completion in the second quarter.
"88 Energy advises that it is in ongoing discussions in relation to a potential farm-out of the Project Icewine acreage.
"Due diligence activities and negotiations are advancing with regard to the potential farm-in by a third party and the related work program terms and structure.
"Execution and completion of the potential transaction is not guaranteed and remains subject to all final documentation being agreed and due diligence completed."
At 1523 BST, shares in 88 Energy were up 8.47% at 0.87p.