4basebio enters research collaboration with eTheRNA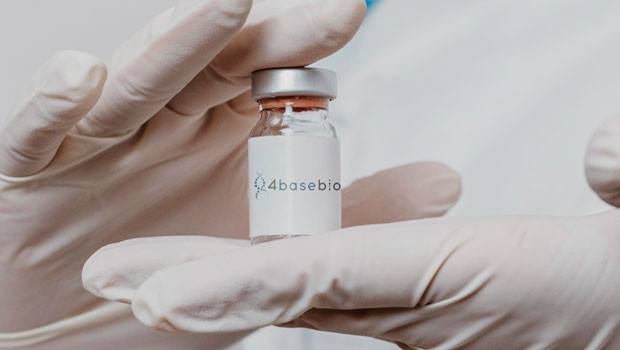 Cell and gene therapy intellectual property company 4basebio announced a strategic research collaboration between its wholly-owned subsidiary 4basebio Discovery and eTheRNA immunotherapies on Tuesday.
The AIM-traded firm described eTheRNA as a "pioneering company", driving mRNA technology and therapeutic product development for the treatment of cancer and infectious diseases.
It said that under the agreement, the companies would be collaborating on the use of 4basebio's synthetic 'osDNA' technology as a template for eTheRNA's in-vitro mRNA production.
The successful outcome of the project would pave the way for the use of a novel, high-performance and cost-effective DNA template for IVT mRNA synthesis.
"We are very excited to be working with eTheRNA, a leader in advanced mRNA technologies, in evaluating our proprietary linear DNA constructs as a template for mRNA production," said chief executive and scientific officer Heikki Lanckriet.
4basebio said mRNA technology had come into focus as a drug class to treat a wide variety of diseases with high unmet medical needs, exemplified by the success of vaccines to treat Covid-19.
Normally, linearised plasmid DNA is used as a starting template for in vitro transcription into mRNA, which is then translated in a patient's cells to produce proteins that could prevent or treat disease.
"We are delighted to be working with 4basebio and their exciting DNA synthesis technology," said Phil Challis, vice-president of product development at eTheRNA.
"This collaboration will allow us to validate the use of their novel linear DNA constructs in our mRNA production."
At 1332 GMT, shares in 4basebio were up 6.1% at 626p.