1PM boosts dividend as profits remain flat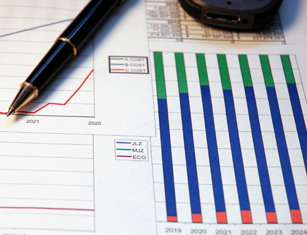 1PM hiked its final dividend on Wednesday as it reported record revenue but saw profits remain flat due to costs associated with new hires.
The business finance provider recommended a distribution of 0.56p per share, which would bring the total dividend to 0.84p - an increase of 29% over the previous year.
It said profit before tax remained flat at £7.9m for the year ended 31 May, though profit before tax and exceptional items increased by 4% to £8.1m.
Revenue was ahead 6% to reach a record high of £31.8m, as its turnover from own-book lending increased 2% to £25.4m and commission income from broking activities rose 23% to £6.4m.
1PM's revenue growth was offset by higher administrative expenses, the board said, which climbed 11% to £13.3m following an increase in human resources investment and its business infrastructure.
The AIM-traded company said those costs were largely exceptional or non-recurring, and would secure planned strategic growth and increased shareholder value over the next five years.
"In what have remained uncertain prevailing business conditions, we are delighted to be reporting continued year-on-year growth in revenue and underlying profits," said Ian Smith, chief executive of 1PM.
"The results for the year ended 31 May 2019 demonstrate the strength of our market position, our multi-product offering and our flexible operating model.
"The group is well positioned to deliver further strategic growth in order to increase shareholder value over the next five years."
1PM shares were up 1.16% to 30.60p, as at 1555 BST.