Market Buzz
UK gambling review risks raised, Credit Suisse picks out Paddy and Playtech
Mon, 14 August 2017
Ladbrokes Coral Group Quote
more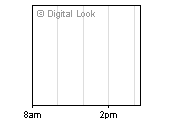 Price: 120.20
Chg: 0.40
Chg %: 0.33%
Date: 16:34
FTSE 250 Quote
Price: 19,517.36 Chg: 99.03 Chg %: 0.51% Date: 17:14
(ShareCast News) - There is a much higher chance that the government will slash the maximum stake for gaming machines to £2 amid the new political climate, leading to a 40-50% cuts in profits for bookmakers, analysts at Credit Suisse said on Monday, as they advised clients which stocks to back.
In the near term, the UK government's Triennial Review is a "key binary event" for big bookmakers William Hill and Ladbrokes Coral: "We believe the risk of the maximum stake for gaming machines being cut to £2 from £100 has materially increased since the UK election.

"The Review process appears misunderstood by the market, driving a mispricing of this risk."

Based on the available data, a £2 limit would hit profits by circa 40% at WMH and circa 50% at LCL, with around a thousand shop closures between them at a combined cost of close to £200m.

Sector-wide, there is a theme of a shift from retail betting to online, with continued relative growth predicted from online players, which drives an assumption that more online-focused Paddy Power Betfair can generate of 9% earnings compound annual growth between 2018-2021, with 8% for online gaming software specialist Playtech, 3% for LCL, and 2% for WMH.

ANALYST RATINGS

Playtech was given an 'outperform' rating by the Swiss bank and a 1,200p price target as analyst Tal Grant began coverage of the stock, also upgrading PPB as the sector's top pick and downgrading LCL.

PPB, upgraded to 'outperform' from 'neutral', is preferred as its P/E multiple relative to the FTSE 100 has recently slipped to decade lows, with the stock given a new target price of £92.

Ladbrokes was downgraded to 'underperform' from 'neutral' and given a new TP of 110p as more risk is predicted from the UK government's Triennial Review that for WMH, which was kept on a 'neutral' rating but given a new target of 240p.

PLAY PLAYTECH

Playtech is the second most preferred name in the gaming sector for analyst Grant, who forecast double digit earnings growth to 2020.

He sees four areas of upside risk for the company: from newly regulating countries such as the Netherlands; market share growth in live casino games; market share growth in sports-betting where the BGT acquisition has transformed Playtech's offering; and M&A potential where current management's track record on M&A is seen as strong, "implying value creation is more likely than value destruction from further deals".

Grant also sees room for a re-rating "as the market begins to more consistently value Playtech's China-related risk, and following a down-sizing in the holding of founder Teddy Sagi, with whom Playtech had historically done a number of related-party deals".