Company News
Electra shareholders to share in £1bn divi payout
Fri, 24 March 2017
Article viewed 13350 times
Electra Private Equity Quote
more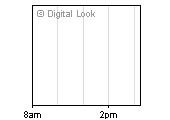 Price: 1,666.00
Chg: 7.00
Chg %: 0.42%
Date: 17:15
FTSE 250 Quote
Price: 19,517.36 Chg: 99.03 Chg %: 0.51% Date: 17:14
(ShareCast News) - Shareholders in private equity outfit Electra are about to share in a massive £1bn dividend payout, the company announced on Friday.
The payout is the equivalent of 2,612p per share. Electra said it found itself with a "significant" pot of cash after the termination of its outsourced management contract with Epiris which had led to fewer investments being made along the with the continuing sale of investments.

The dividend will be paid on 5 May 2017 to shareholders on the register of members at the close of business on 7 April 2017.

Electra said its estimated pro forma Net Asset Value per share as at 28 February was 5,327p, after adjusting for realisations announced since 30th September 2016, the tender proceeds and 2016 dividend payments.

"Prior to this dividend, pro-forma cash, based on transactions announced but in some cases still to complete is expected to be approximately £1.4bn," it added.

"As indicated in the first phase of our strategic review in October 2016, the board believes that it is best practice to return excess capital to shareholders and will continue to monitor the company's capital needs as part of the second phase of the strategic review."

"As disclosed previously, the board intends to begin the second phase of the review in June and looks forward to engaging with its portfolio company management teams as soon as access is granted by Epiris, or on termination of the Epiris management contract on 31st May, and anticipates announcing the findings in the fourth quarter of fiscal 2017."